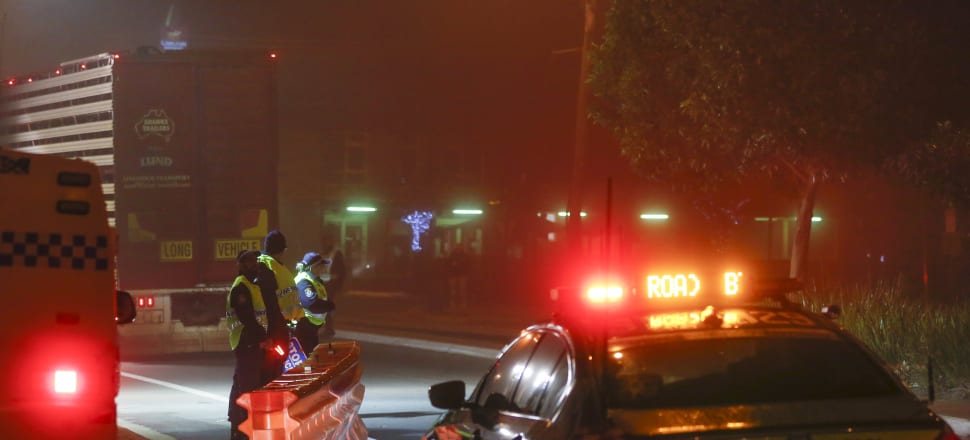 5370537724001
IT'S MIDNIGHT.
It's official, the NSW-Victoria border is officially closed.
The barricades started going up as early as noon on Tuesday but by midnight police and Australian Defence Force personnel were manning road blocks at as many of the 55 crossings as possible between Victoria and NSW.
But the historic event – the border's first closure since the 1919 Spanish influenza pandemic – was not without its hiccups.
The Barmah bridge was not only closed hours ahead of schedule, it was totally cut off, stopping traffic going either way and causing significant confusion.
One local ended up on traffic duty, worried cars would run into the poorly lit barricades.
Apart from blocking major bridge crossings the NSW Government and military are also expected to supplement their security with drones to check some of the more remote crossings, especially in eastern Gippsland where there is no river.
NSW Police Minister David Elliott said people should expect the border to remain closed for "at least two weeks".
If other states are any guide, it could be much longer than that.
The WA border, for example, has been closed to all other states since April 5.
NSW authorities also cautioned patience in case there was any problem with the digital technology if the permit site got overloaded.
It is anticipated the first 72 hours will be challenging while the process is in its infancy.
Police are asking those who don't need to cross the border to avoid doing so.
For more information about exemptions or to apply for a permit, please visit: service.nsw.gov.au/transaction/apply-covid-19-nsw-border-entry-permit