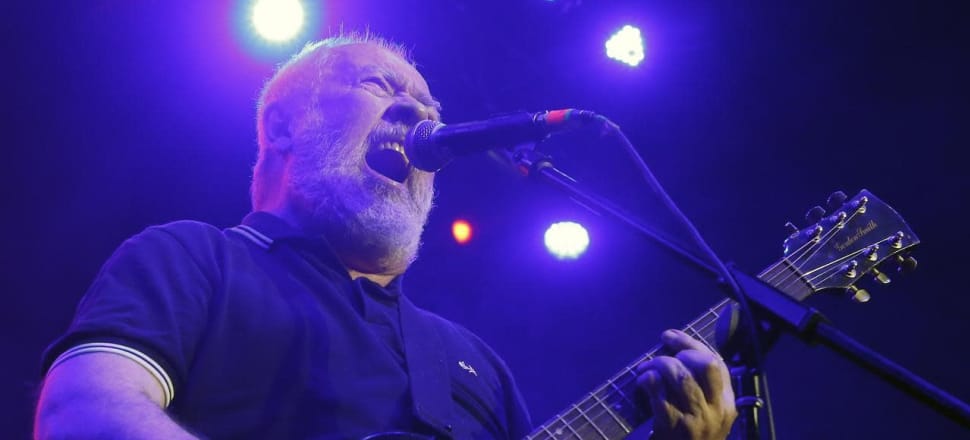 5370537724001
Pete Shelley, the lead singer of the influential English punk rock band Buzzcocks, has died in Estonia. He was 63.
The BBC reported that he died of a suspected heart attack.
On Thursday, Shelley's band mates tweeted a statement, saying "Pete's music has inspired generations of musicians over a career that spanned five decades."
Formed in Manchester in the early days of the punk explosion, the band is known for short, fast and loud hits like Orgasm Addict -- which some radio stations refused to play -- Ever Fallen in Love (With Someone You Shouldn't've)? and What Do I Get. Though no less aggressive and pointed than their peers, Buzzcocks flashed a more melodic, airplay-friendly sound, thanks to Shelley's tuneful skills as a writer.
Buzzcocks were founded in 1976 by schoolmates Shelley (born Peter Campbell McNeish) and Howard Devoto (ne Howard Trafford), who left the band in 1977 to form the angular post-punk act Magazine. Shelley went on to become Buzzcocks' principal songwriter and front man.
Shelley left the Buzzcocks and had a hit with Homosapien in 1981 as a solo performer; the single was banned by the BBC for its reference to gay sex, but it became an underground hit nonetheless. As a solo artist, he issued five albums during the '80s; his last solo album, Cinema Music and Wallpaper Sounds, was released in 2016.
He later toured with a re-formed Buzzcocks, which had dates scheduled through June 2019. The reconfigured band, which featured Shelley and guitarist and founding member Steve Diggle, recorded six albums between 1993 and 2014.
Shelley was born in Leigh, England, just west of Manchester. The aspiring singer, songwriter and guitarist began playing with Devoto after answering an ad on a message board at Manchester's Bolton Institute of Technology: "Wanted: people to form a group to do a version of [the Velvet Underground's] 'Sister Ray.'"
The group began working in earnest after Shelley and Devoto booked the Sex Pistols at Manchester's Lesser Free Trade Hall, a signal event in the city's rock history that was depicted in Michael Winterbottom's 2002 film "24 Hour Party People."
The group, which also included bassist Steve Diggle and drummer John Maher, issued their biting debut four-song EP Spiral Scratch in February 1977 on their own New Hormones label.
"The implications of Spiral Scratch were enormous," critic Jon Savage noted in his 1991 history England's Dreaming. The record became a model for a legion of DIY punks in Britain, spurring a flood of self-released music.
Shelley's survivors include his brother Gary.