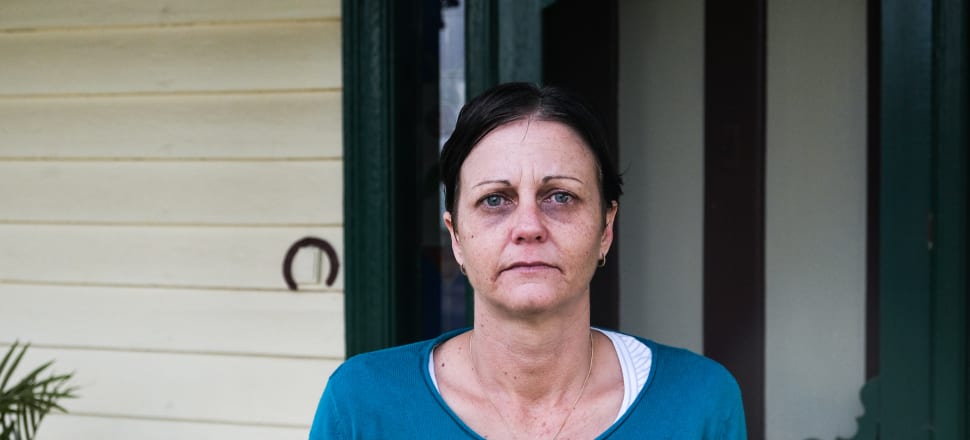 5370537724001
A Rutherglen mother who has been living in pain for the past six years has set her sights on surgery in Germany, in a last-ditch attempt at returning to a normal life.
Fiona Pertzel was simply going about her duties as manager of a hotel when she was rolling a keg into place on the night of April 6, 2013.
Little did she know that something so routine for her would completely alter her life.
"I was rolling the keg into place to tap it, when suddenly I felt like I had been stabbed in the back," she told the Free Press.
"I instantly reached around to grab my back and quickly realised that something really serious had happened.
"I've never been to work again since."
The 41-year-old suffered two bulging disks in her spine and as a result of her injuries, struggles to leave the house.
In the process the single mother of three lost more than just her mobility as she was no longer able to work and support her family.
"I once worked four jobs to put a roof over my family's head but after I couldn't work we were forced homeless," she said.
"My boys went to live with friends families, and I eventually moved back in with my parents.
"It was just cruel to essentially have those things taken away from me."
Fiona has since undergone three surgeries, had a neuro-stimulator implanted and is prescribed heavy pain killers.
But she says these measures have provided futile results in alleviating the debilitating pain she experiences.
"Pain restricts every part of my life, to the point where I can barely leave the house.
"Some days I can't walk – it feels like my hips are in a vice," she said.
After Australian doctors couldn't provide anymore solutions, Ms Pertzel began to lose hope of returning to any semblance of the active person she once was.
But hope was restored in droves after a German exchange student came to live with her at her parents' home.
"I had hosted kids in the past and absolutely loved it and I saw this as an opportunity to get some youth back into the house," she said.
"We had a German student, Clara, stay with us for 10 months and it turned out that her father was a neurosurgeon at a hospital in Germany who Clara has been telling about my condition.
"When her parents came over to visit, her father took a look at my latest MRI and told me that he could fix me"
"I couldn't believe it, I just bursted into tears being given that kind of hope."
Ms Pertzel said the surgery basically consists of putting a cage around the nerves so they can be released to create blood flow in places where it has become compressed and trapped.
The procedure has been offered for free, but her main obstacle has now become raising enough money to get herself a return first-class flight so she is able to lay down during the flight.
"I can't sit for longer than twenty minutes so it's not physically possible for me to fly in a normal seat," she said.
Although Fiona says it has put her in an uncomfortable position, she has put out a call for donations towards her flights with a goal of getting to $20k.
"I've never been one to ask for money, but I had to push my pride aside because I don't want to do this anymore.
"I want to have some kind of life again."