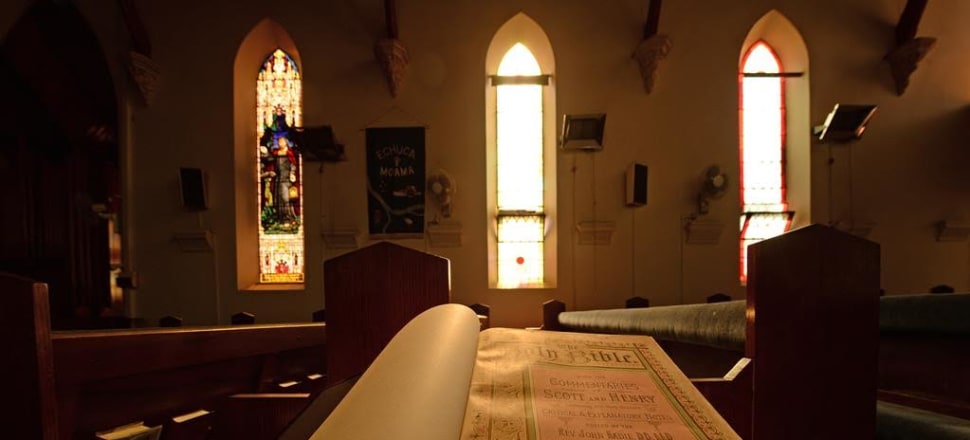 5370537724001
"For by grace you have been saved through faith. And this is not your own doing; it is the gift of God, not a result of works, so that no one may boast.'' (Eph 2:8-9).
Many of us today think we are Christians — at least more Christian than non-Christian. We believe our good will outweighs our bad.
Some strive to ''do unto others as we would have them do unto us''.
Others try and do most of the Ten Commandments, most of the time.
So surely, we argue, we are good enough for God to look favourably upon us and let us into his heaven.
But being good enough is not good enough. To "get into heaven" we need to be perfect. Morally spotless. Sinless.
The Bible says all have sinned. And this means no one deserves to be with God in heaven.
In fact, if you think you're good enough for God, then you are totally unqualified to be a Christian.
While going to church, praying, being baptised, giving to charity, being honest, being kind, not lying, not stealing etc., are all good things to do, none of these things make a person a Christian.
The only thing that makes a person a Christian is whether they have faith in Jesus and in what he has done for them. And not faith in what they can do for God.
Faith in Jesus is the only means by which God will accept any of us. Because only Jesus is good enough for God.
The beauty of the Christian teaching on 'how to get into heaven' is that Jesus has done everything for us.
He lived a perfect life. And he took the punishment we deserved so that we could live with God.
That's what the Bible calls grace. There is no more to do; except live in joyful response to what Jesus has done.
~ Contributed by Pastor Chris Taylor of the Deniliquin Baptist Church, on behalf of the Combined Churches of Deniliquin.