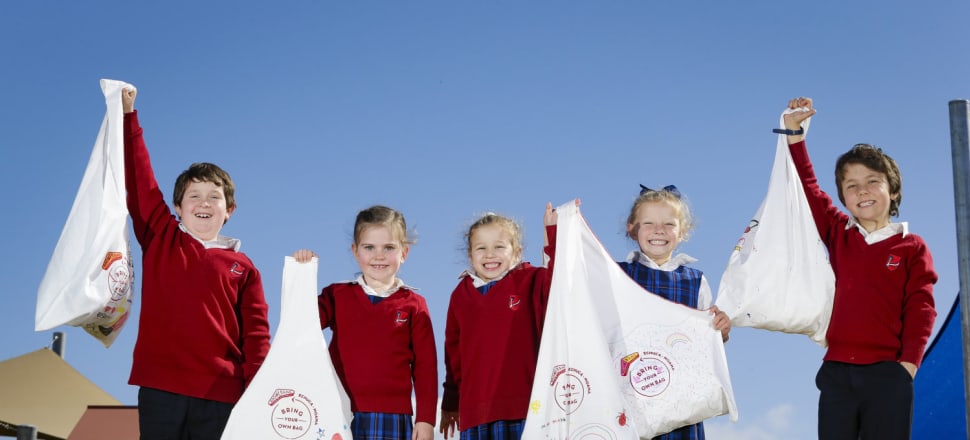 5370537724001
MOAMA Anglican Grammar School has saved 30kg of waste destined for landfill after making 500 boomerang bags from old pillow slips recently.
And that doesn't count the number of plastic bags it has stopped from potentially plaguing the ocean.
Echuca's Lauri Melville said the bags provided an alternative to single use plastic bags and showed students how they could be part of the solution.
Children traced and cut out the bags for parents, grandparents and friends to sew and print the Boomerang Bag logo on.
The plain white bags were given to students in art class and decorated as part of Plastic Free July.
Students received a bag to take home and the rest will stock the MAGS uniform shop.
Spot On Dry Cleaners donated the pillow slips which would have otherwise ended up in landfill.