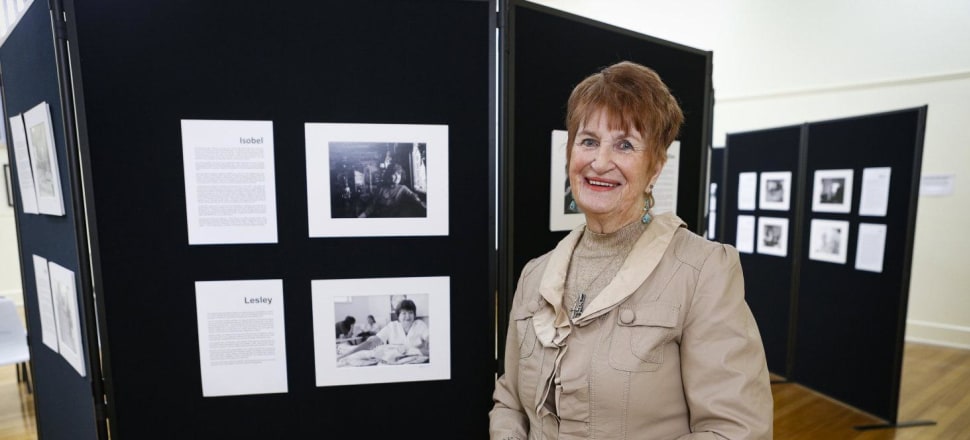 5370537724001
KYABRAM Town Hall is stepping back in time once again for Isobel Harvie's latest exhibit 'Wonders of Winter'.
The public is invited to take a look at the furs, coats, capes and hats from all eras when the exhibition opens tomorrow.
"We wanted to feature Victorian capes. They're so old and so beautiful, as are the furs from the '40s," Isobel said.
"Then we have a bit of a sewing room set up with antique laces and trims and a lady making lace by the fire.
"It's higgledy-piggledy and there are little bits of everything on show."
In the sewing room there are capes more than 100 years old with the intricate beading still intact, as well as lace pieces that have barely deteriorated.
However, Isobel is also exhibiting some slightly run-down pieces too.
"Some silk here I brought in to show just how it deteriorates over time — but all the capes on display are in wonderful condition," Isobel said.
This exhibit is particularly meaningful for Isobel, as she's said it's going to be her last in the Town Hall.
"This will be my last one, there's so much work involved and I want the girls here to take over for the Edwardian exhibition," she said.
"I've been saying this exhibition will be my last for a while and I'll still be helping the girls out but my husband Keith said he wants it in writing."
The 'Wonders of Winter' exhibition runs from July 12 to November at the Kyabram Town Hall Gallery. Entry is $8, concession $6 and family is $10.
For information visit kyabramtownhall.com.au or call 58521546.