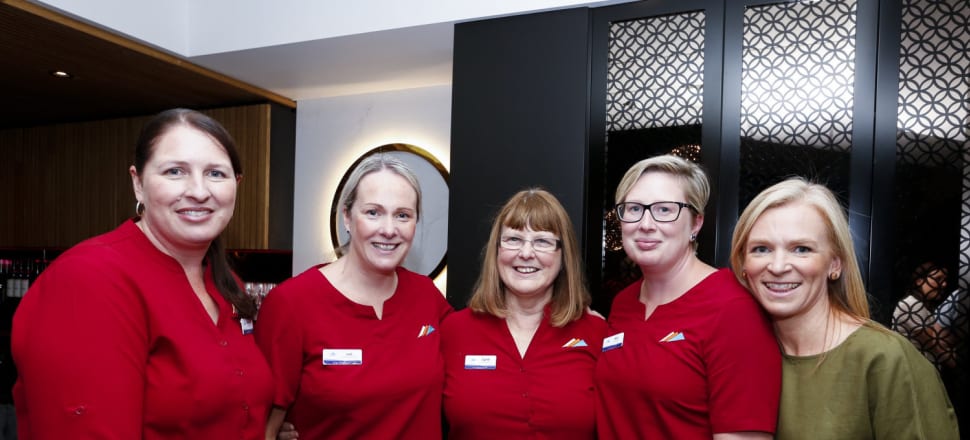 5370537724001
MORE than 200 women celebrated International Women's Day (IWD) in Moama on Tuesday last week.
Hosted by Imagine the Possibilities at Moama Bowling Club, the IWD Brunch saw many women, from all different backgrounds, come together to hear and tell their stories about being a woman and how they find balance.
The MC for the event was April Whiston, owner of Boss Lady Brain and Merool Holiday Park, Moama. Throughout the event she reiterated the importance of supporting others in the community and networking to build each other up.
The event started with a drum line from Moama Anglican Grammar students and a Welcome to Country from Aunty Barb.
Key note presenter Dr Claire Goodman gave a heartfelt account of her journey into medicine — how she juggles the many different aspects of her life and the need to inspire girls to engage in science, technology, engineering and mathematics subjects and careers.
The networking presentation facilitated by Kathy Kostaglou got the audience on to their feet and connecting with someone new in the crowd.
Finally, a panel discussion hosted by Well Soul Studio owner Ellen McNeil, gave an insight into how women in our community are continually breaking down barriers. The panel featured Kelli Bartlett, a Yorta Yorta woman and the health promotion officer and new chair of Njernda, nine-year-old entrepreneur of Squoosh Georgia Cadd, Kyabram-based camel farmer Megan Williams who runs Victoria's first camel dairy, Jacinta Cannon, the owner of Endota Spa Echuca, singer and mother to two boys, one of whom is disabled, and 22-year-old Kelly Shotton who is starting an electrical apprenticeship.
The event encapsulated not only the struggles women in our community face, it showcased the strength of women working together.
As Dr Goodman said: "Whether at home or in our workplace we can all work better to achieve the goal of balance".
The organisers thanked the major sponsors of the event — Boss Lady Brain, CLRS, Riverine Herald, Echuca Moama Tourism, Campaspe Primary Care Partnership, Campaspe Shire, Murray River Council and Priceline Pharmacy.