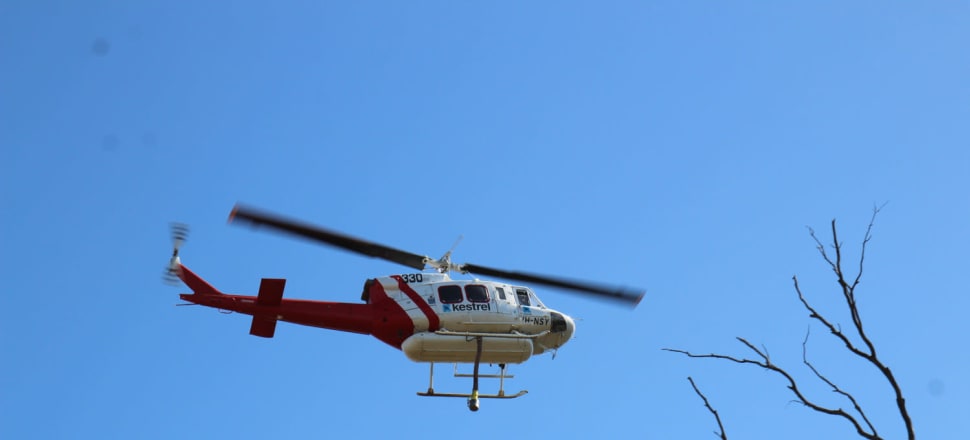 5370537724001
RESIDENTS watched anxiously as the CFA and Forest Fire Management Victoria crews battled a 1.5ha grass fire in Echuca Village Reserve on Wednesday afternoon.
More than 10 CFA and FFMVic vehicles attended, including crews from Echuca, Echuca Village, Tongala, Yambuna and a water-bombing chopper from Shepparton.
Jeff Wilkie, FFMVic senior fire management officer, said the fire took about 40 minutes to bring under control.
"The cause of the fire is still under investigation at this stage and FFMVic representatives were on the scene on Thursday blacking out any fires," he said.
"It was brought under control with a mineral earth break and crews were going around with a thermal imaging camera to identify hot spots.
"Given the weather coming, crews will most likely be out there (today) monitoring but hopefully it'll be secured by the weekend."
Mr Wilkie said given the current conditions, campers should exercise caution with fires and ensure they're adhering to regulations.
"Anyone who has campfires should be sure to adhere to regulations — no more than one metre by one metre, dug in —and supervise the fire," he said.
"Unattended campfires are not allowed and if people do see smoke, call triple zero."
Mr Wilkie said anyone with information regarding the fire should contact Crime Stoppers on 1800333000.