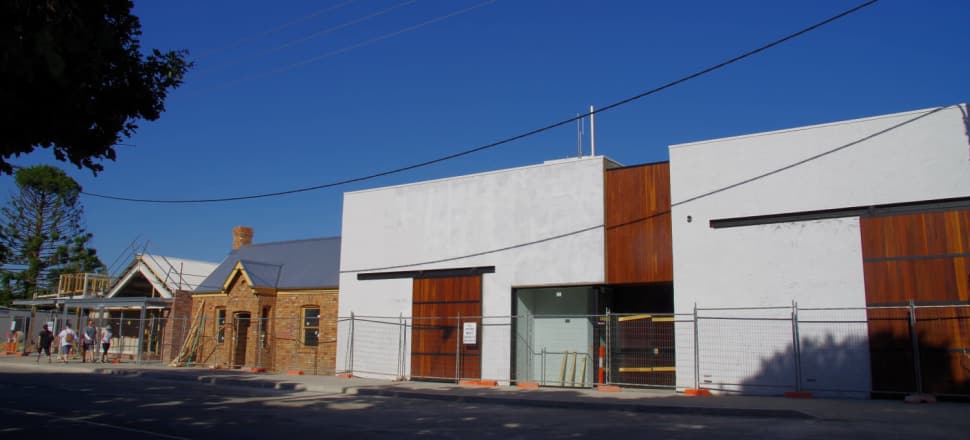 5370537724001
During the past few months, the Waterfront Motel has been constructing 20 additional motel room units.
These building works will significantly extend the amount of motel rooms on the existing premises owned by Gerry Ryan.
Locals are watching with interest Ryan's other current project, the construction of a café, information centre and brewery abutting the Nagambie Lakes Entertainment Centre, formerly known as the Valley Hotel.
Work on the new Nagambie Brewery Precinct began last May and work has resumed after the Christmas break on this major building project in Nagambie's High St business area.
Many of the workers are local tradesmen and are on the job early each working day to make sure the building projects reach completion.
The reconstructed historic façade of the police building, the centrepiece of the new precinct, is looking good with its archway entrance and late 1800s design.
The pavement has been laid in front of the buildings, making access easier for workmen to the site and pedestrians on the street.
The new precinct has been taking shape slowly and the priority is to have the Nagambie Brewery and Distillery opened in February and Ma Forbes Kitchen will hopefully open soon after.
The outside walls of the brewery building have been rendered, windows added, and varnished wooden sliding doors are at the entrances.
But the other stages of the project, such as the information centre, may take a little longer to complete.
Strathbogie Shire will be operating the Visitor Information Centre from the southern end of the complex, while the jetty below will become a docking and departure point for the Goulburn Explorer river cruise boat.
Times are changing in Nagambie and there has been much interest in all the new works taking shape — Penelope's Restaurant at Kirwan's Bridge, the old Tahbilk Hotel restored as Zephyrs Restaurant, and the Mitchelton Motel and Day Spa.
Also, some new shops have opened in the past year: Harvest Moon and you.me.us, and the Nagambie Butcher and Deli, as well as some High St eateries having a coat of paint to freshen up their facades.