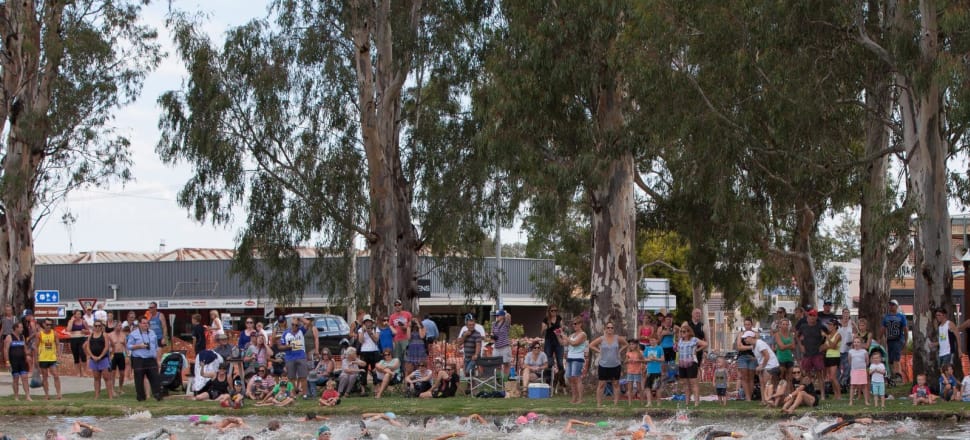 5370537724001
THE sun is out, temperatures are rising and it's triathlon time.
The Echuca-Moama Triathlon Club will kick off their 2018-19 season with a registration night Wednesday, October 3 at the Echuca pool from 5.30pm.
President Steve Loader is looking forward to the season ahead and is urging anyone interested to come on down and have a look.
"Our emphasis is on fitness and fun and triathlon is a great sport to get involved in regardless of your age, fitness level or ability,'' he said.
''We run a great kids program every week and we encourage families or individuals to come along and give us a tri."
The first month of training kicks off with a duathlon (swim and run) at the Echuca pool and then come November it kicks up a gear, as the club heads out to Winbi and the real action begins.
Every Wednesday from 6pm the club offers a timed event for both adults and juniors.
The junior event course offers a 100m sandy river supervised swim (juniors can stand at any point) a 3.5km marshalled ride course (no open roads) and a 1.5km run course.
Children must be capable of swimming 200m, own a BMX or mountain bike with working brakes.
Adults complete a 300 metre river swim, 12km open road ride and 2.4km run. All participants must have a bike helmet.
Loader said the tri-club implements a handicap system to ensure all competitors finish around the same time.
"Triathlon really is a great sport to get involved in so why not come down to the pool, we would love to see you out there on the course with us," he said.
Adult membership is $49.50 before November 1 and $90 after. An additional Tri Vic Affiliation fee of $142 applies.
Juniors 5-11 cost $80.50 which includes a $22.50 membership plus Tri Vic affiliation of $58.00, while juniors 12-19 cost $93.50 and include a $22.50 club membership and Tri Vic affiliation fee of $71.00.
For more information visit www.echucatriclub.com or contact Steve Loader on 0408380 858.