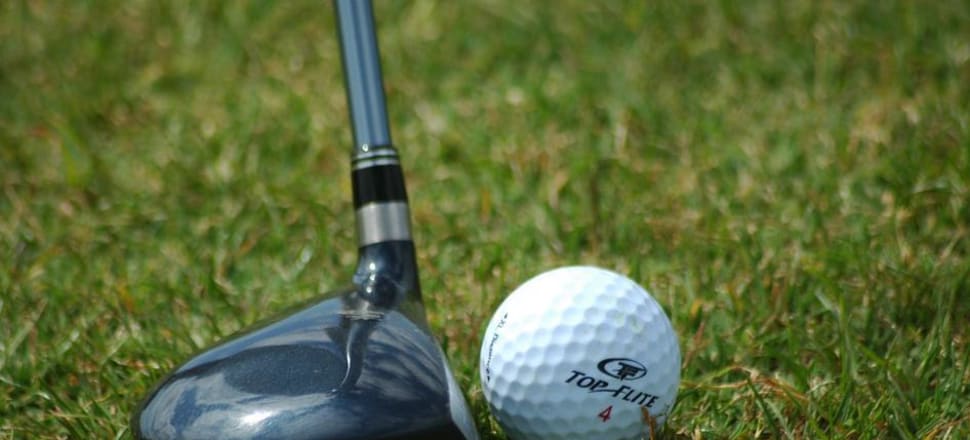 5370537724001
Rich River
Men's
Tuesday, February 12
Darren Burr proved to be a thorn in the side of his fellow A grade competitors to have the best score of the day.
David Collins had a gorgeous round to win B grade while John Fairservice had a comfortable victory as he toyed with the rest of the C grade competitors.
In all, 168 golfers played the west course stableford format with 35 points, on countback winning a voucher.
A grade: 1st: Daren Burr (43), 2nd: Geoff Stephenson (42), 3rd: Brian O'Neill (37).
B grade: 1st: David Collins (41), 2nd: Ray Hunt (39 C/B), 3rd: Chris Bilkey (39).
C grade: 1st: John Fairservice (40), 2nd: Gregory Brierley (34 C/B), 3rd: Brian Guille (34).
NTPs: 4th – Graeme Mose, Glenn Kilgour and Les Hinton. 8th – Keith Jones, Jack Hewitt and Alan Savage. 13th – John Taylor, Greg Murdoch and Gregory Brierley. 16th – Graham Mose, Gary Butler and Paul Boek.
Eagles: 6th — David Collins and Wayne Campbell.
Super-pin: John Taylor ($129).
Thursday, February 14
With love in the air Guy Galvin asked the west course to be his Valentine and she delivered, helping him to par the course after registering 98 last Saturday.
Colin Johnson played well to win B grade and Gregory Brierley had a constant craving to stave off KD Martin in C grade.
In all, 172 golfers played the west course stroke format with nett 70 points on a countback winning a voucher.
A grade: 1st: Guy Galvin (64), 2nd: Stephen Edwards (68), 3rd: Peter James (69 C/B).
B grade: 1st: Colin Johnson (67 C/B), 2nd: Malcolm Mitchell (67 C/B), 3rd: Mick McAuliffe (67).
C grade: 1st: Gregory Brierley (nett 65 C/B), 2nd: KD Martin (65 C/B), 3rd: Colin Short (65).
NTPs: 4th – Guy Galvin, Lindsay Mudge and John Bowman. 8th – Stan Davis, Daryl George and KD Martin. 13th – Jock Watson, John Dunne and Bob Peters. 16th – Michael Tyndall, David Collins and Michael Mangiameli.
Super-pin: John Dunne ($145).
Saturday, February 16
Impeccable conditions had golfers daydreaming about winning the 4ball format – unfortunatley George O'Sullivan took his daydreaming a little too far and slammed his cart into a bollard before his round had commenced.
David Long and Neil Haw had a perfect day of team golf to register 49 points.
They just pipped the winning father and son combination of Steve and Tyson McCoomb who both lapped up the limelight requesting the club photographer return for a third crack at the perfect shot.
In all, 202 played the west course with 44 points, on a countback, winning a voucher.
Results: 1st: David Long and Neil Haw (49), 2nd: Leigh Robins and Malcolm France (48 C/B), 3rd: Steve McCoomb and Tyson McCoomb (48).
NTPs: 4th – Joe Shiels, Brian Sharp and Tom Jones. 8th – Stephen Morgan, Jim Wagstaff and Robbie George. 13th – Peter McLaughlin, Grant Stewart and Darryn Jones. 16th – Peter Quanchi, Dylan Stevenson and Jack Keogh.
Eagles: 6th — David Hilet.
Super-pin: Grant Stewart ($186).
Women's
Wednesday, February 20
This week marked the beginning of the Women's Premier League competition.
A total of 11 teams, each with eight members, are eager to make a pitch for top spot on the ladder.
In all, 108 women played stroke on the west course.
Due to course renovations, they encountered two new temporary par three holes.
A grade: 1st: Carol Eddy with an excellent score (66), 2nd: Colleen Armstrong (70), 3rd: Judi Lawler (71 C/B).
B grade: 1st: Susan Hull (67), 2nd: Lorraine Healey (70), 3rd: Joyce Moresi (72 C/B).
C grade: 1st: Judy Murphy (69 C/B), 2nd: Deborah Quittner (69), 3rd: Julie Leahy (70).
NTPs: 4th: A — Lorraine de Ravin, B — Marg Morgan, C — Jill Flanagan.
Second shot: 8th: Susan Hull.
Super-pin: Robyn Wood, as determined by a card draw.
The run down went to 72.
Helen Taylor was the winner of the nine hole competition and Jennifer French the runner-up.
Saturday, February 16
A 4BBB stableford competition marked the opening of the women's Saturday season.
In all, 38 pairs played on the west course.
Results: 1st: Barb Sands and Gloria Bennett (45), 2nd: Dale Haw and Cheryl Watson (42 C/B), 3rd: Karen Mahady and Lyn Kingston (42).
NTPs: 8th: A — Bev Clarke, B — Kerrie Main.
Super-pin: 13th: Lorraine Bowman
The rundown went to 41.
Monday, February 18
In all, 45 players competed in a round of stableford on the west front nine on Monday.
Division 1: 1st: Chris Kelly (22), 2nd: Sally Hojnik (19 C/B), 3rd: Raylene Knight (19).
Division 2: 1st: Trish Williams (21), 2nd: Jennifer Halloran (19), 3rd: Ros Pellegrino (18).
NTPs: 8th: div 1 — Diane Watson, div 2 — Trish Williams (second shot).
The rundown went to 16 points.
Pennant
Summer pennant is done and dusted for the two men's teams with both teams saving their best for the last game of the season.
Both teams won their first game after some close losses throughout the season.
There were more team changes than the Australian cricket team with 34 players representing the club.
Unbelievably three of the division one team were undefeated for the year with captain Simon Putna leading the way with two wins and two halved matches from four games.
Mick Mahady is a tough competitor too and he won two matches and halved a match from three outings.
Geoff Burke was another good performer winning both his matches.
Ian Yeo was undefeated in his three games but didn't win a game either.
Perhaps soccer would be a good sport for him.
The division two team led by Joel Watson started the season slowly and then fell right off.
The evergreen Rob Kilgour was really the only shining light with three wins for the season but was brought back down to earth by his partner Chud Jacobs in the last round, who looked like he was short of a run.
Back Nine
Men's pairs: 1st: Dennis Jackman and Norm Hodge (36.25), 2nd: Danny Lavery and Don Stewart (36.5).
Mixed pairs: 1st: Jenny Todd and Tony Maynard (32.5), 2nd: Josie Kirkman and Trevor Stevens (34.5).
Men's NTPs: 6th: Jim Miller.
Women's NTPs: 4th: Lorna Alchin, 6th: Winnie Lavery.
Men's straightest drive: Steve Clover.