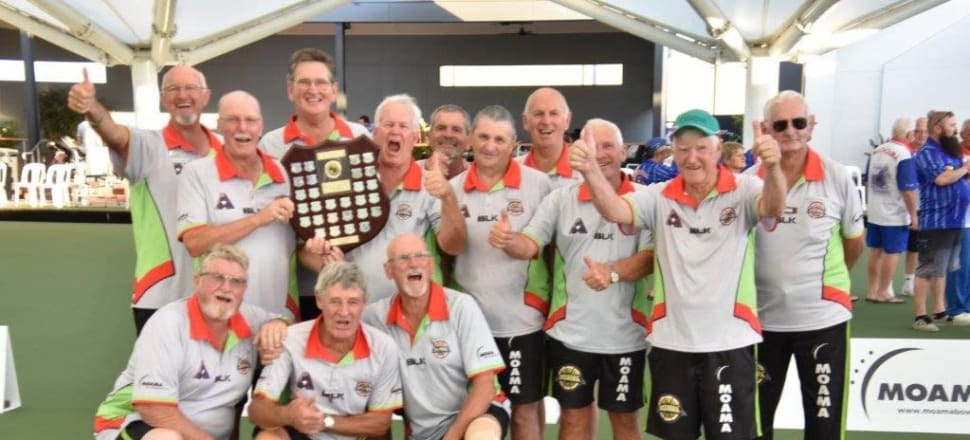 5370537724001
IT'S a streak of dominance that would rival any club in the region.
Moama Bowling Club — for the sixth time in seven years — are the kings of division one bowls.
The club continued its unprecedented run on Saturday, beating arch rivals City of Echuca 72 shots to 67 in a tight grand final.
Corey Walsh, of Moama Bowling Club, said it was a proud moment to once again rule the rink.
''We're really proud of what the club has been able to achieve,'' he said.
''To claim the division one championship again, as well as winning division two and having two other sides compete in weekend grand finals, is a showing of how strong our club is.''
Moama will add the silverware to the division two midweek premiership the club won at the start of the month.
Walsh said the continued success was a testament to Moama's members.
''The players at this club are looking to improve one another,'' he said.
''There is so much success and experience in our ranks. There is a pool of wisdom on how players are able to improve. They coach one another every day and work together to make everyone better.
''We've also been very lucky that, due to our culture and our facilities, a lot of strong bowlers are coming through the doors of the club wanting to be a part of what we have.
''You only need to look at the fact that we had four teams in five grand finals on Saturday to see the impact it has, each division gets stronger as the talent comes in.''
Walsh said Moama's incredible facilities — which were used for the grand finals on Saturday — were important in the club's success.
''We've had a really hot summer this year,'' he said.
''The roof has been really important in keeping the players out on the rinks throughout the season and has also made the club feel really inviting to others.
''It's played a role in our success in getting new players in the door.''
Moama added a division two title to its trophy cabinet, with the club again beating City of Echuca in more dominant fashion than division one — 68 shots to 51.
But it wasn't a perfect day, with Rochester's division three side interrupting the part with a 12-shot win over Moama, while Deni RSL beat Moama Red in division five by 13 shots.
But with their seemingly unbeatable side continuing to get better each year, it's hard to see this Moama side being stopped any time soon.
In the division four grand final, Mathoura defeated Lockington 87-57.