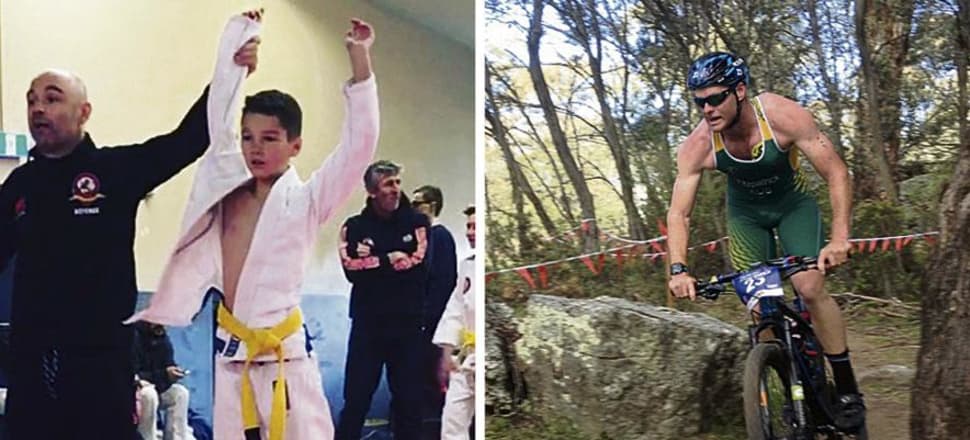 5370537724001
Mason Golding is a young martial artist with two state titles to his name.
The 12-year-old collected his second gold medal for 2017 at the Tasmanian Brazilian Jiu Jitsu state titles in July.
He was competing against four other martial artists in his weight division at Tasmania.
It added to the gold he had already won at the South Australian titles earlier in the year.
On top of his state titles, Golding had also collected a gold medal at the 2017 Arnold Classic, a silver medal at the UAE Melbourne and ACT state championships, and bronze at the Victorian state championships.
He has also placed in several smaller tournaments around Australia and has plenty more lined up.
Since beginning the sport at Matt Wickham's Martial Arts Centre, Golding has built a lot of confidence and enjoys the challenge.
He competes in a weight division against competitors closer to his size and has performed consistently at every tournament this year.
He puts a lot of work into training to ensure he continues to produce good results.
Tim Fitzpatrick has taken his involvement in triathlons to the next level by racing in the 2017 Xterra Italian Championships in Scanno, Abruzzo this July.
The Echuca Moama Triathlon Club member overcame dehydration, a small crash, and bad pre-race preparation to finish second in the 25-29 age male category.
The Xterra is an off-road triathlon event raced all around the world.
In the lead up to the event, Fitzpatrick, 26, competed in the Arditi Gli del Nirone triathlon series in Milan and recorded the most points across five short triathlons to be the overall winner.
He finished with a second and a fourth in the first two races before three first placings saw him take out the series.
The first event, a sprint duathlon involving a 5km run, 20km ride and 2.5km run, saw him record a personal best time.
Fitzpatrick will spend five months in Italy training with the DDS Triathlon Team under head coach Simonè Diamantini who trained a lot of high performance triathletes, Olympians, world champions and current world triathlon series athletes.
He is set to compete in the Olympic distance (1.5km swim, 40km ride, 10km run) age group world championships this September.