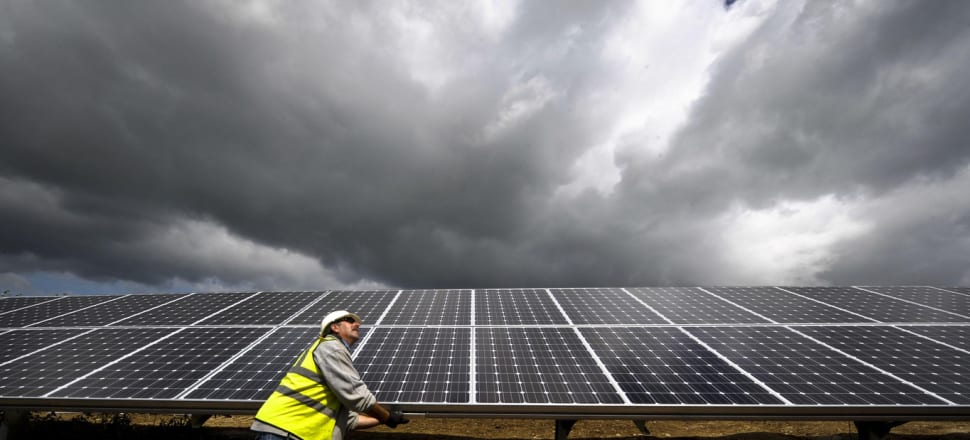 5370537724001
Construction of the huge solar farm to be built on the outskirts of Mulwala is expected to commence in the first half of 2020 and be operational in 2021.
The project will comprise of up to 300,000 solar photovoltaic (PV) modules. Project size is up to 80MW and the capital investment value is $119 million.
Grid connection studies for connecting into the Essential Energy network from the property bordering Tocumwal Road and Savernake Road project are being undertaken.
"As we get closer to commencing construction we will work with Federation Council and local businesses to investigate opportunities for local employment and businesses," senior development manager Rhiannon Olle of Melbourne-based firm ESCO Pacific said.
The construction stage would generate an estimated 130 jobs over nine months. Upon completion, there would be an expected four full-time and eight part-time workers for ongoing operation and maintenance.
ESCO Pacific provides construction management and assistance management to projects during construction and operations.
The proposed utility scale renewable energy project of up to 80 megawatt (MW) will generate renewable energy from the power of the sun. Such was the major project's size it was deemed 'State Significant Development' and required NSW Department of Planning determination.
State Government approval was given in December. The project is to be constructed on 215ha of farmland. The site has generally been on a five-year rotation of cropping and sheep grazing.
The power station would export its electricity via a high value cable for the nearby Mulwala Substation.
Considerable community interest was shown in the project at a public meeting held at the Mulwala Football Netball Club in April last year.
A solar farm at Finley is under construction. Owned by John Laing and being built by Signal Energy Australia, it is expected to be operational towards the end of 2019.
Located 6kms west of Finley, the project is expected to reach staged commercial operation commencing the third quarter of this year.
ESCO Pacific developed the project and will remain involved in the project long term through the provision of construction management and asset management services.
Chief Executive Officer of ESCO Pacific, Steven Radmaker said: "Achieving financial close on our Finley Solar Farm is a fantastic outcome for ESCO Pacific, bringing our developed capacity to nearly 500MWp of solar in Australia and cementing our position as one of the leading developers in the market."