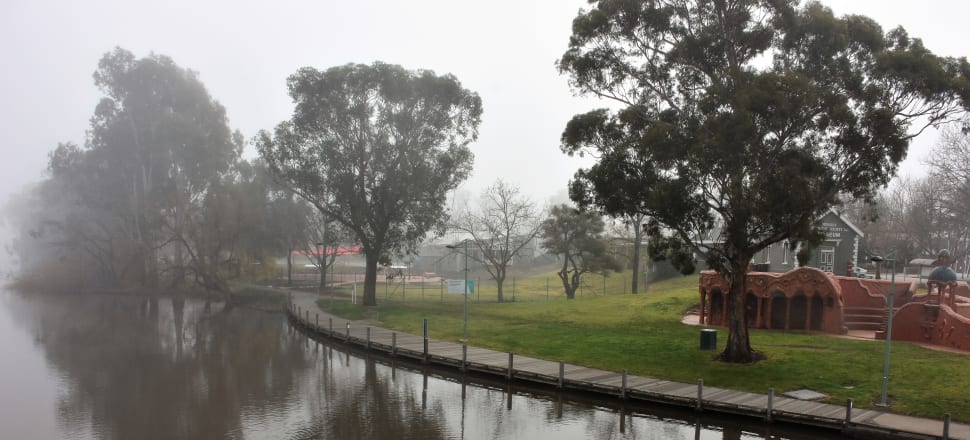 5370537724001
From smart benches offering free wifi and charging, to an extended boardwalk, floating pontoon for events, upgrades to toilets, car parks, footpaths and a money for the beautification of Bridge St - there is lots to be excited about Benalla's future.
The Ensign recently reported on the $3 million funding package designated for a series of projects by the lake and in the CBD.
That is made up of $2.5 million from the Victorian Government and $500,000 from Benalla Rural City.
At the ordinary meeting of council last week the "Benalla Foreshore Activation Program" was green-lit.
Benalla Mayor Danny Claridge said after council voted unanimously to move forward with those, there were still some loose ends to tie up.
"That is all done and we are now in a position to talk in a bit more detail about what we have on the table," Cr Claridge said.
"If we start from the north, the first project involves the Aborginal Garden.
"That was originally done about 10 years ago, and at the time there were plans in place that could not be funded.
"We will be spending up to $150,000 on extending the boardwalk about 100 metres to the Aboriginal Garden, which is something that was in the original plan.
"It will extend out over the water.
"We have the original concept drawings made when the garden was first planned, and they're informed by Aboriginal culture.
"Tomorrow Today's Sally Gamble, who worked on those initial plans, is part of the committee, which will oversee the development.
"So we will be able to keep the ideas consistent with the initial concept for the garden.
"The Aboriginal Garden is a bit of a hidden secret in Benalla and it will be good see more people enjoying it."
When the extended boardwalk is completed it will just be a short stroll by the lake to reach the precinct being developed behind the Costume and Kelly Museum.
That already includes the new Splash Park, which will open in the summer.
Council has lots of plans for that, currently under utilised area.
"Moving south from the Aboriginal Garden you will pass the new car park we are building on the site of the old butter factory," Cr Claridge said.
"That will have space for approximately 40 cars and will have a footpath connected to the boardwalk.
"We are also upgrading the walking paths in that area so from the Mural we to the Aboriginal Garden we will have new lighting installed, making it safer to walk through at night."
Still going strong – John and Pam celebrate 60 years together
Plans for the Visitor Information Centre and Costume and Kelly Museum have been in place for several months now.
It will include extending both facilities, and a cafe and cinema will also be built in the precinct.
"In and around the splash park we are installing some bouldering," Cr Claridge said.
For those unfamiliar with bouldering, it is a form of recreational rock climbing that is performed on small rock formations or artificial rock walls without the use of ropes or harnesses.
"These are structure that children and adults can climb on," Cr Claridge said.
"We are putting a child's one in, near the splash park, for kids up to 10 years old.
"And it will be suitable for all ages under 10.
"The way they are designed is that children can climb as much as their strength allows.
"So if it's a two year-old climbing, they will only be able to get to a certain height.
"Whereas the older kids will be able to climb higher.
"We are also putting in some for adults. That one is about 7.5 metres long and about three metres high, that will also be in the splash park area."
Across the lake council has also put money aside to repair the fountain.
"That hasn't worked for a while, so it will be good to get it back on," Cr Claridge said.
"Staying on that side of the lake we will also be installing an interpretive art trail.
"It will start from the gallery and go up under the rail bridge and back around to the butter factory site.
"We are not sure what that will entail at this stage.
"It's a blank slate at the moment, so we cant tell you exactly what it will be as at present we don't even know.
"So we will listen to the community to get ideas for that and it is something I am sure different groups in town will want to have input into."
The next exciting plan for the lake will be a floating pontoon.
Councillors visited Sale recently to look at some pontoons to get an idea of what is possible.
Lake drawdown scheduled for summer
"The pontoon can be moved to different parts of the lake," Cr Claridge said.
"So if there is something happening at the art gallery, for instance we can moor it outside the art gallery.
"If there's s an event happening by the Aboriginal Garden we can take it up there.
"It will be used for all sorts of things. We can have a band play on it, or other types of performance."
Teacher dresses up to greet students
Crossing Bridge St takes you to the next area earmarked for redevelopment
"Where the market is they have issues with power, there is only one power source down there," Cr Claridge said.
"We will be installing power sources at ground level, so stall holders can just plug in and be ready to go.
"The road from the back of the library, which is dirt at the moment, will be sealed, and we're putting in new barbecue shelters near the library.
"We are putting in solar benches not just by the library but scattered around.
"They will be illuminate at night and you can also plug your phone in to them to charge it up.
"The toilets under the library will be upgraded."
The CBD will also see its share of the funding. One part of that will be upgrading Fawckner Dve.
CFA volunteers feel double-crossed by state over re-structure
"It will get a proper pedestrian crossing," Cr Claridge said.
"At the minute there is no proper crossing and it can be a bit dangerous - particularity for those using the Senior Citizens Centre.
"The Deny St car park will be re-sealed and we're looking at doing some upgrades to Bridge St.
"But once again we haven't decided what and that will be yet.
Jobs explosion as munitions plant seeks to add 100 positions
"That will also go out to community consultation before anything is set in stone.
"It might be something like an art installation, but the money is there and we'll be looking to do something the community can be proud of.
"Obviously there are some things that will take a priority. You see things like pot-holes, and they need to be addressed.
"But we also have some plans to open up some historically significant pars of town, like the old courthouse and it's links to Ned Kelly, for example.
Thales Benalla Contract renewed
"Some of those ideas are still in the pipeline.
"But this funding will allow us to do some great things in town.
"We want people to stop and spend plenty of time in Benalla not just drive past.
"So if we have lots for people to do, and good parking that will help achieve that aim."
If you would like to send a letter to the editor on this, or any subject, click this link