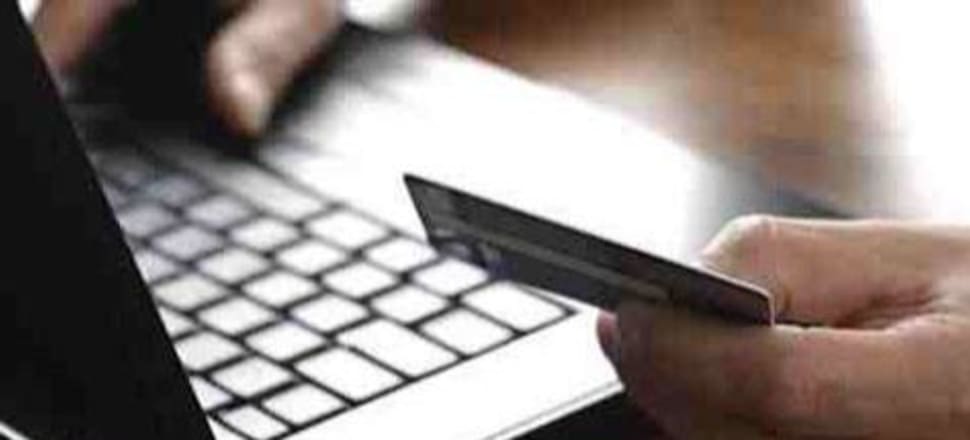 5370537724001
Elaine Clohessy and her husband Des are now "quite nervous" when they pick up the phone and don't recognise the caller, after Des recently received a call from a cruel and sadistic scammer.
Des answered a call roughly a month ago to a man on the line claiming to be a solicitor, telling the Corowa man that one of his sons had been thrown in jail and he needed to pay thousands of dollars to get him out.
Despite not handing over any money, Elaine said Des was shaken up by the call and was convinced the call was in fact legitimate.
"I came home soon after the call and Des was quite distressed," Elaine told The Free Press.
"He told me he had a phone call from somebody saying one of our boys, who are 58 and 57, were in jail and we needed to pay for a good solicitor and give them a lot of money to get him out.
"I assured him it was a scam, but he wouldn't believe me, he was convinced they were definite."
Elaine had their daughter speak with Des to dispel any belief that either of their sons, who work in Western Australia and Brisbane, were in serious trouble, and it was in fact just a fabricated scam.
"He was upset about it for about three days," Elaine said.
"We're quite nervous every time we pick up the phone now and we don't know who it is."
Elaine said she has recently had another fright with a deceptive caller, who was trying to coerce financial information from her.
"I had a caller that said my card had been used locally for $200 dollars and overseas for another amount.
"I had a suspicion and so I told the person on the phone that I'd be going down to the local bank to sort it out rather than handing information out over the phone.
"When I got down there, they got my account up on the screen and nothing was wrong – they had tried to scam me over the phone," she said.
Westpac's new State of Scams report, which quizzed more than 1000 Australians in July, found that:
68 per cent of people are worried about being scammed.
9 per cent have been affected by a scam in the last 12 months.
People who have been scammed lost an average of $12,000.
Two in three people were too embarrassed, ashamed or anxious to let their friends or family know they had been scammed
Last week Newscorp reported that a Corowa couple were almost scammed out of $10,000 after they allowed someone, who claimed to be from the NBN, remote access to their home computer and tried to steal their money.
Australians are set to lose a record amount to scams in 2019, with projections from losses reported to Scamwatch and other government agencies so far expected to exceed $532 million by the end of the year, surpassing half a billion dollars for the first time.
The ACCC, along with over 100 campaign partners from government and industry, are urging consumers to test their scams knowledge and refresh their scam protection and detection skills.
"Many people are confident they would never fall for a scam but often it's this sense of confidence that scammers target," ACCC Deputy Chair Delia Rickard said.
"People need to update their idea of what a scam is so that we are less vulnerable. Scammers are professional businesses dedicated to ripping us off. They have call centres with convincing scripts, staff training programs, and corporate performance indicators their 'employees' need to meet."
Investment scams are one of the most sophisticated and convincing scams and continues to have the highest losses. Nearly half of all investment scams reported this year resulted in a financial loss.
These scams are prominent on social media, with 'Facebook lottery' scams, the 'Loom' pyramid scheme, and cryptocurrency scams particularly common.
Cryptocurrency investment scams have seen record losses, with reports to the ACCC alone of $14.76 million between January and July 2019. Many use social media platforms, fake celebrity endorsements or fake online trading platforms that are made to look legitimate.
Protection advice
Be vigilant on social media, when shopping online and when answering the phone, and never give anyone who has contacted you out of the blue your personal details, banking details or remote access to your computer, no matter who they say they are. It's best to assume scammers are everywhere, waiting for you to let your guard down.
"Our advice is to be wary of ads you see on the internet. Don't be persuaded by celebrity endorsements or 'not to be missed' opportunities. You never know for certain who you're dealing with or whether they're credible," Ms Rickard said.
"If you think you're speaking to a friend on social media, call them, or find another way to contact them before acting on any advice that might result in you giving away your personal details or money."
Scamwatch also suggests that people check ASIC's list of companies you should not deal with. If the company that contacted you is on the list — do not deal with them, and even if they are not listed, continue researching and speak to a financial advisor before investing.
"Remember, anyone could fall victim and no one is 'too smart to be scammed'. Always ask yourself, 'could this be a scam?' and if you're ever in doubt, decline the contact or hang up the phone — it's often the safest option," Ms Rickard said.
You can report scams at scamwatch.gov.au