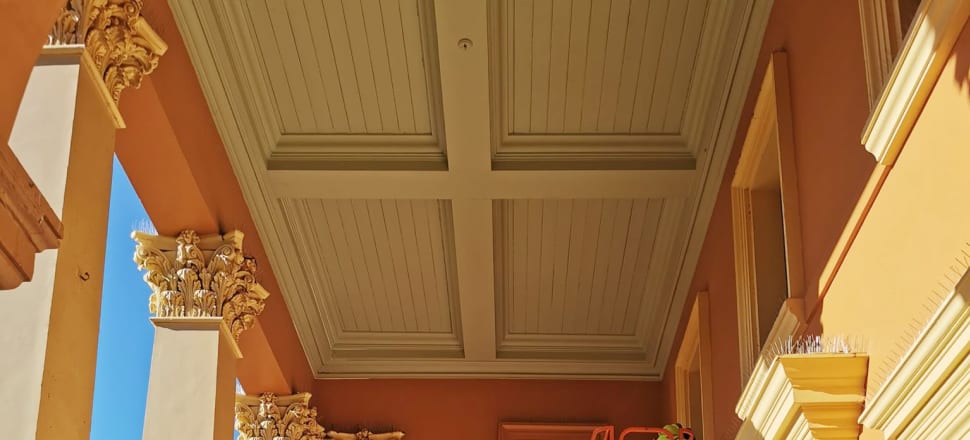 5370537724001
The verdict is in! Deniliquin's Courthouse makeover is a hit.
Over the past six weeks, while the community has had to isolate due to the pandemic, there has been a flurry of activity at one of Deni's most iconic buildings.
The old tattered carpets have been replaced and the whole building has undergone a comprehensive paint job, thanks for the most part to the NSW Government's $9 million stimulus package.
Internal upgrades have benefited from a $150,000 investment, while the exterior spruce-up is being carried out under the NSW Courts regular maintenance program.
NSW Attorney General Mark Speakman said the project is one of more than 60 courthouses to receive funding to boost the economy and jobs in regional NSW in response to the COVID-19 pandemic.
''It's wonderful to see our historic regional courthouses, including Deniliquin's, looking so smart. The works also ensure this important building remains in excellent condition for future generations,'' Mr Speakman said.
Senior Sergeant Wayne Fitzpatrick, officer in charge of Deniliquin sheriff's office, said there has been an excitement around town in response to the courthouse's upgrade.
''Lots of locals love that it is being painted white again after years of being brown,'' he said.
''To me the building is simply stunning no matter what colour it is and it's just great for court users, as well as visitors to Deniliquin who like to admire it, to see it looking so beautiful and cared for again.''