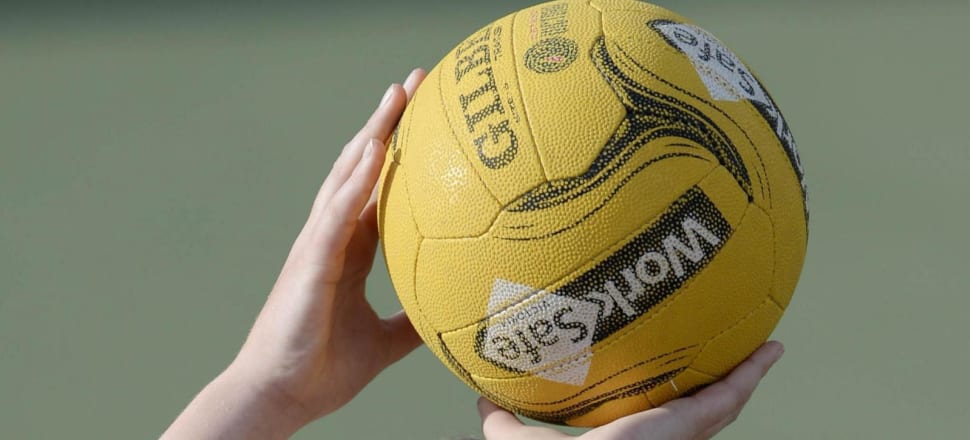 5370537724001
Finley's A grade put up a strong fight against rival Deni Rams, but it wasn't enough in the end, with the Cats going down by 22 goals.
The young Cats' side made a gallant effort against an always intimidating Rams.
Being plagued with injury on the day, Finley never gave up, highlighted by Holly Robinson's determination and persistence to apply pressure.
Kate Whiley was relentless in WD and her unwavering positive attitude saw her also play a strong game.
Final score, Deni Rams 54 to Finley 32.
Awards: Finley RSC - Holly Robinson; Hong Loch - Kate Whiley.
Finley's B grade made the Rams work for their victory despite an 11 goal margin.
The Cats' defensive pressure was commendable and accurate shooting kept the home side in the hunt, until some pivotal changes from Rams and injury woes for the Cats enabled the visitors to stretch the lead out of reach in the final quarter.
Veterans in Emma Hurlston and Helene Steward impressed, while young Piper Doyle was fabulous in goals.
The ever improving Bridget Taggert also had a terrific game in defence.
Final score, Deni Rams 41 to Finley 30.
Awards: Eagle I - Emma Hurlston and Helene Steward; Daisy Mae's - Piper Doyle; Sports Power - Bridget Taggert.
It was a tough day at the office for Finley's C grade, with Deni proving to be just too good in a 56 goal victory.
The Cats were beaten all over the court and although the score was a blow out to their credit they fought it out to the end.
Thanks to Annabel Middleton, Sarah Orro and Charlie Mason for helping out.
Jess Congram worked hard in the ring, for every goal that was scored there was a lot of hard work to get it there.
Sasha Wood also played well, working tirelessly in defence.
Final score, Deni Rams 75 def Finley 19.
Awards: Jess Congram and Sasha Wood.
Finley gave it all they had in the Under 17s, but unfortunately couldn't overcome second placed Deni.
The Cats held their heads high despite a 33 goal loss.
Shianne Mason played four quarters in centre running the court well and feeding the ball to the shooters.
Isabella Kelly was strong in defence, getting many rebounds and bringing the ball down the court well.
Niamh Mason, Isabel Alexander and Lucy-Jane Burdon played midcourt and brought stronger passing this week and were tighter in defence.
Charlie Mason, Annabel Middleton and Isabella Kelly made for a strong defensive line-up in the ring and gave it their very best.
Sarah Orro, Micaelie Price and Piper Doyle had tough opponents that made them earn every goal they shot.
Final score, Deni Rams 48 to Finley 15.
Awards: Finley Bakery - Shianne Mason; FFNC Canteen - Isabella Kelly.
The Under 15s Cats were no match for the well drilled, undefeated Deni Rams.
The final score didn't reflect the effort that Finley put in for the game, never giving up and saving their best fight until the last quarter.
Jordan Gray and Morgan Evans once again combined beautifully in the defensive ring and put so much pressure on the Deni shooters.
Final score, Deni Rams 46 to Finley 12.
Awards: Finley Bakery - Jordan Gray; FFNC Canteen - Morgan Evans.
Finley's Under 13s had a battle against a vastly improved Deni side.
The Rams held the lead for the majority of the match but the Cats dug deep and fought back in the third.
Unfortunately Deni were too good in the end snatching the victory.
Shiloh Pyle had her best game of the season in WD and Charlotte Hurlston had a strong game in defence.
Final score, Deni Rams 43 to Finley 36.
Awards: Finley Bakery - Shiloh Pyle; FFNC Canteen - Charlotte Hurlston.
The U11s Kittens had a great game against a tough opposition.
Finley fought hard all game never giving up.
Finley Bakery award went to Imogen Nash for her defensive pressure and her ability to shoot while Charlotte Fleming received the canteen award for her great defensive work all over the court.