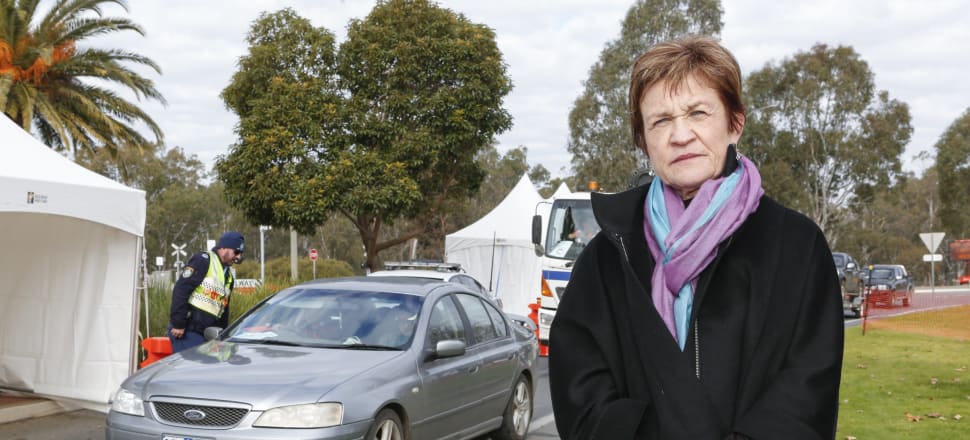 5370537724001
A 22 year-old man has been left without work after last week's NSW and Victorian border zone recalculation.
Finley's Ryan Twemlow became an apprentice mechanic in Cobram nearly two years ago and has since grown to think of it as a home away from home.
After his friend and work colleague alerted him to the potential border closures, Ryan had two days to determine whether he would be able to work on Wednesday.
"My father originally said something on Sunday about potential tightening of the border but I didn't hear what he said at the time," Ryan said.
"Then on Monday night my mate from work told me he might not be able to come to work on Wednesday and that I should look into it.
"Sure enough Finley was going to be excluded from the border zone and I wouldn't be able to get to work.
"My boss didn't take to it too well and wrote me a letter with the business letterhead which I showed to Police at the border on Tuesday night.
"They told me I'd be able to get into Cobram with a permit, however, since Finley was going to be outside the zone, I would have to self-isolate for two weeks when I get home.
"Not only that but my whole family would have to isolate at home for the same time since we all live together.
"It was a bit of a shock to no longer be able to go to work, but there's nothing you can do at this stage."
Currently Ryan's wage is being supplemented by the Commonwealth Job Keeper scheme, and while he remains financially stable, he is worried about his co-workers.
"Under my apprenticeship I can't be stood down fortunately, and since I'm on apprentice wages I can stay on with the JobKeeper scheme.
"I am worried for some of the guys at work though, some of them have two children, farm and mortgage repayments, others have car and living expenses.
"Many of them are barely staying afloat or working at a loss currently, on my last day at work last week we had a few jobs be cancelled on us as people can't come across from NSW to service their vehicle.
"If this continues to happen we will have less work and there's a chance some of them could be stood down which will be really unfortunate."
Ryan attends Shepparton GOTAFE for his Automotive course which border closures and travel restrictions has prevented him from attending since March.
He was due to return to campus shortly but last week's tightening of restrictions put a stop to that too.
Although Ryan is now without work and unable to help from home, he will use the free time to study.
"I haven't been to TAFE in a while but now I have the spare time to catch up on all of my study," he said.
"The situation is unfortunate for many of my friends and for those in our area who are now being left without work because of this closure."
A simple rule change, allowing people to cross the border for work only, would give families back their livelihoods.
State Member for Murray Helen Dalton said the work crisis for many border community residents could be fixed just as easy as it was created.
"It would not create major health risks as there are very few coronavirus cases in border towns either side of the border," she said.
"The NSW Government can do this today, with the stroke of a pen.
"There are now 20 new Coronavirus cases in the Sydney hotspot suburb of Liverpool. Yet thousands of people there were allowed to travel all over the city to go to work this morning.
"There are zero cases in border towns like Deniliquin, Moulamein, Tocumwal, Murray Downs, Barham, Moama and Wentworth. But many of these people are now banned from going to work, even if their job is just 15km away."
If you are being affected by border zone restrictions we want to hear from you, email [email protected]