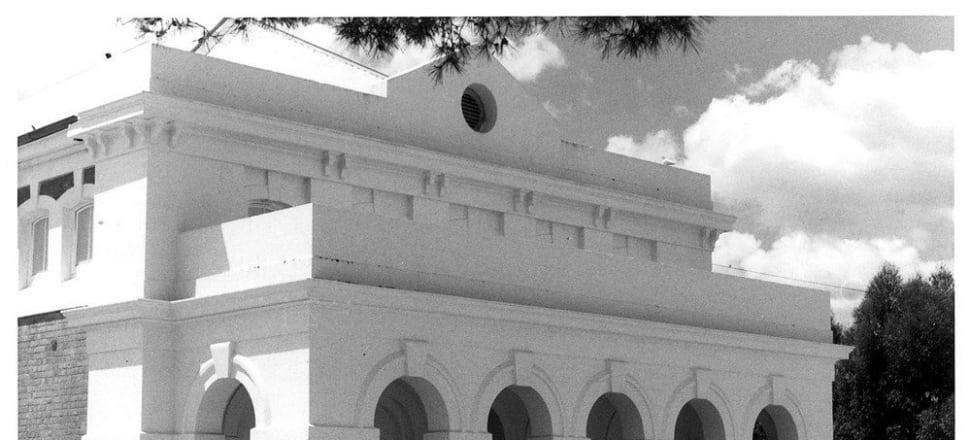 5370537724001
March 13
10 years
The NSW Government's decision to create a national park in Millewa Forest was labelled a ``travesty of justice" by Member for Murray-Darling John Williams in a parliament session on Tuesday.
Mr Williams said Premier Kristina Keneally had broken her promise to district timber workers who had been forced to leave their homes for work.
``These residents will pay a huge price for the government's decision as they have had their future cut," he said.
``It is a travesty of justice for the people in the southern Riverina, particularly for those who are involved in the silviculture of the red gum forests in the Millewa Forest.
``Closing the river red gum forest is contrary to everything the new premier promised when she came to office and said, `We are about rebuilding trust with the community and that's what we're focused on'.
Recent rain has been welcomed by district farmers who have said it was perfectly timed.
Echuca received 40mm of rain between Friday and Tuesday, exceeding the Bureau of Meteorology's long-term average rainfall for March in just five days.
About 50mm of rain was recorded at Echuca Village, according to dairy farmer Steve Farrell, while Terrick Terrick sheep and crop farmer Peter Tuohey said between 33mm and 43mm of rain fell west of Echuca.
Both farmers said the rain had been a big benefit to them.
District football teams are readying themselves for the season ahead with practice matches this weekend.
Tonight, Tongala will take on Lockington-Bamawm United at Tongala, with the under 17s having a match at 6pm, while a combined senior/reserve six-quarter match will be played between the clubs.
Tomorrow, Echuca will play South Bendigo at Lockington, with the under 18s playing at 10am, reserves at noon and seniors at 2pm.
Echuca United will play a combined senior and reserves team against Cohuna at Cohuna Recreation Reserve at 1pm.
25 years
The Victorian Opposition has slammed the Kennett Government's "do nothing" petrol pricing policies. ALP leader John Brumby said the Premier's recent announcement that he would not regulate petrol prices was a major blow to country Victoria.
He said the Kennett Government had been sitting on a report on petrol pricing for 14 months and failed to act.
"The Premier's response on petrol pricing is totally inadequate and does nothing to address a major issue for country Victoria," he said.
"The Premier and this Government continue to treat Victorian farmers and country Victoria with contempt. They have already closed more than 150 country schools, a number of country hospitals, six country rail lines, abolished uniform electricity tariffs and imposed a discriminatory three cents per litre diesel levy. Added to this disappointing long list of failures is the lack of action on petrol pricing."
It's official… tourism is worth $4.2 billion to Victoria each year!
That's just one of the impressive figures revealed by Deputy Premier and Tourism Minister Pat McNamara at a recent conference.
The event was titled "If Tourism is the Doorway to Recovery, is Local Government the key?" It was held at a Melbourne hotel and attracted 100 delegates from all over Australia.
Mr McNamara said tourism was an area in which councils could play a vital role by working with other levels of government and the private sector.
Bunnaloo and Tongala will do battle for the 1994/95 Campaspe Cricket Association A grade premiership after convincingly winning their semi-finals on the weekend.
The 'Loo' passed Echuca's tally of 214 in the last over of the day with only seven wickets down, while Tongala dismissed Echuca South for 155 in reply to 9/285, achieving victory by 130 runs.
Echuca gained the early breakthrough against Bunnaloo, snaring opener Rod Stuart cheaply with the score at eight.
That was Echuca's only joy, however, until the score was 95, when David Edgar was snapped up by Barry Findlay off Shane Maddox.
50 years
A report by an Inspector of Municipal Accounts who undertook an examination of the Echuca City Council's records on the construction of kerbing and channelling in McKinlay Street is to be made public by the council.
The report will be released on March 23 after councillors return from a study tour they are making next week.
A request that the report be made available was received from the Echuca Progress and Ratepayers Association at this week's meeting of the council.
The examination of the council records was made following a request by the Progress and Ratepayers Association which said in its letter to council this week that it had been advised by the Secretary for Local Government that no objection would be raised to Council passing on a copy of the comments made by the inspector.
Two drivers lost their licences in Echuca Court of Petty Sessions on Tuesday after being convicted of driving with a blood alcohol content exceeding .05 per cent.
Young gave evidence that a car driven by Paul Bryson Blurton of Deniliquin had been wandering all over the road in Anstruther Street on the night of December 13.
He said that a breathalyser test had returned a reading of .100 per cent.
The constable added that Blurton's car was in a bad state of repair and had numerous faults.
Tongala representatives won two of the four Campaspe Valley District Ladies Bowling Association championship events conducted at the Tongala greens last week.
Their wins occured in the pairs and fours events while the singles went to Mrs J. James, of Rochester, and the threes title to an Echuca team.
Tongala's team reached the final of then had to be changed because Mrs G. Hitchens, skipper of the team for the first day's play, was bitten by a snake before the second day of titles.
As a result, Mrs D. Stone became skipper of the team, Mrs L Kilpatrick played at second and Mrs E. Bullingham was included as leader.