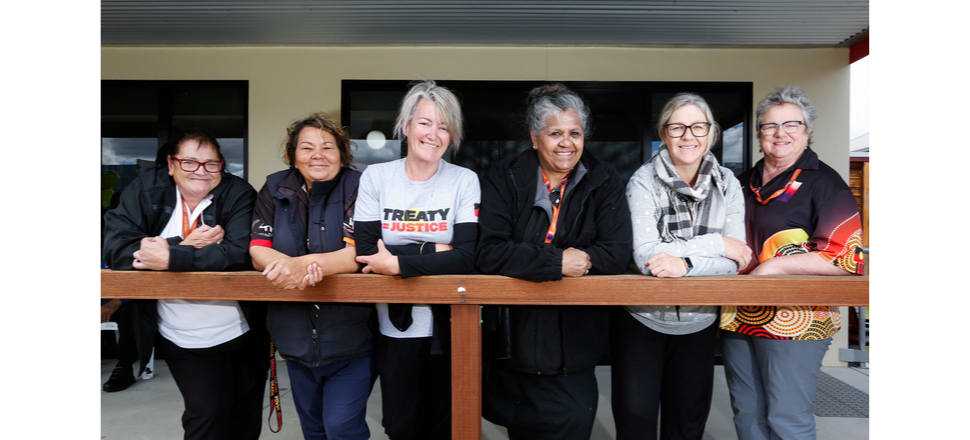 5370537724001
THIRTY per cent of Aboriginal people suffer from some form of psychological distress.
That's compared to the Australia-wide figure of 20 per cent.
While, tragically, the indigenous suicide rate is twice that of the broader community.
Heartbreaking statistics – but ones Njernda Aboriginal Corporation are working tirelessly to address.
As part of Mental Health Month, Njernda held a luncheon to raise awareness of their services and introduce the Njernda Wellbeing Team.
The team includes a social and emotional wellbeing worker, a drug and alcohol worker, a dual diagnosis worker, two counsellors for children and adults and a bringing them home worker.
Each providing vital services which, according to project support officer Brenda Fehring, are being used more and more by locals.
"With the stolen generation and the ramifications of that, there is a lot of loss and trauma, which can lead to drug and alcohol problems and mental health problems," she said.
"So it is a much higher ratio in the Aboriginal community than in the mainstream community.
"But we've noticed that since we moved separately into this new building as opposed to main building, our attendance rates have really improved as it allows for more privacy.
"We're really pleased with that."
The team calls themselves the Wellbeing Unit – each member focused on the one overarching goal of holistic health improvements for clients.
"We are trying to be positive and get a good outcome for our clients. So it's a great service and very much needed," Brenda said.
"Recently we've watched the rate of no-shows almost halve as clients have become more connected with our services. We're really impressed with that.
"And while we can always do more to promote our service, we hope to continue fostering a deep connection with the local Aboriginal community."
For more information, visit njernda.com.au