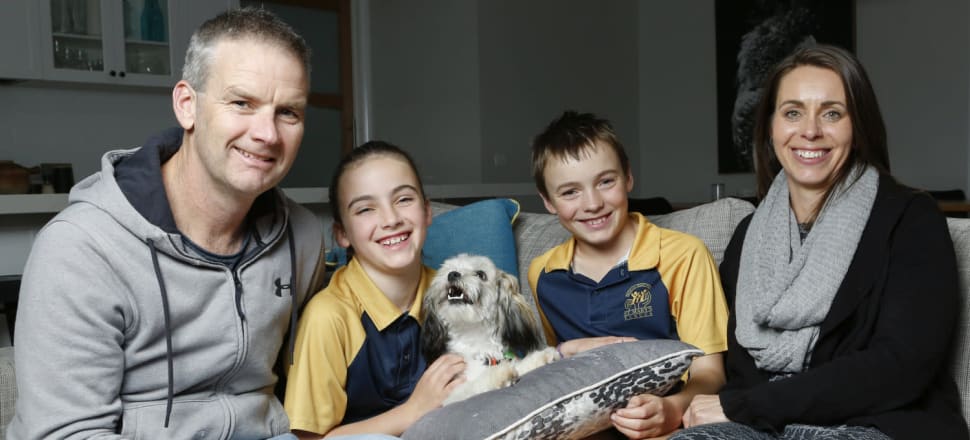 5370537724001
WHEN an Echuca family started searching for a family pet last December they never thought they'd find the region's top dog.
But that's just what happened when Skipper, a young shih-tzu, was crowned Echuca's Top Dog recently after polling a whopping 1210 votes.
And it all started with an online search, owner Naomi Beasley said.
"We hadn't had a family pet before but when we found him, we knew he was the one," she said.
Since joining Mrs Beasley, husband Matthew and their children Georgia and Liam in December from Queensland, the now nine-month-old pup has become part of the family.
"He's such a good fit for us," Mrs Beasley said.
"The kids adore him because he has so much energy, but he also has a good temperament."
There's never a dull moment with Skipper around, according to Liam.
"He can be a bit naughty sometimes though," he said.
"A lot of the time he zooms around, but he's really fun to play with."
"We love taking him for a walk too, while we've been home during lockdown he's been going on a few more of those," Mr Beasley said.
"He really is a member of our family."
The Beasleys said Skipper was also starting to learn new tricks.
"He's very food-orientated so we're using that to teach him to sit and stay," Mr Beasley said.
"Fetch is also in the process, but he doesn't always bring the ball back."
And the best part about Skipper? He puts a smile on everyone's face.
"He just makes everyone happy all the time," Liam said.
"We really don't know what we would do without him."