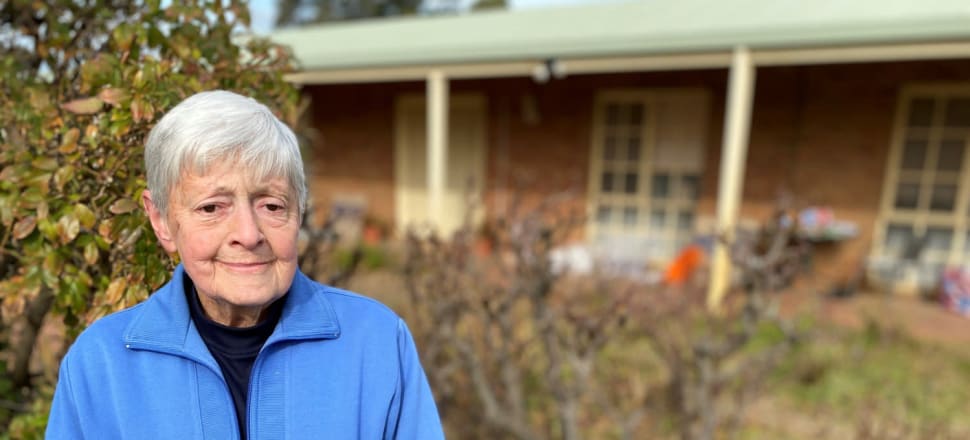 5370537724001
ECHUCA widow Jan Main has taken the last step in the process that will get her to her new home in the Adelaide Hills.
The 83-year-old received her final application paperwork from the SA Police Department on Wednesday, July 29, which has now been lodged.
She was expecting to hear back by close of business Thursday, July 30, and is planning to drive to her new home on Monday morning.
It comes after Member for Murray Plains asked SA Premier Steven Marshall to intervene, on Jan's behalf, in an 11th-hour bid to help her move to a retirement village in Woodside after that state's border with Victoria was locked down at midnight Tuesday.
Unfortunately, nothing has been going smoothly for Jan as she had a bad fall while walking her dog earlier this week and is taking some extra time to get over that – and packing up her house for the removalists; who left for Adelaide on Wednesday.
"It has been a very drawn out process and having my nephew Andrew Lawrence here has been such a help," Jan said.
"And Peter Walsh has been amazing, first in making the connection with the SA Premier on our behalf, and helping us find some emergency accommodation while the paperwork comes through."
Jan and Andrew are staying in an Echuca B&B owned by Ian and Kathi Maddison and Mr Walsh said it turned out Jan knew Ian's parents well.
"That was a nice connection to complete what has been a pretty stressful time for Jan and Andrew and I would like to thank the Maddisons for their generous assistance," Mr Walsh said.
"It is another case of country kindness that makes it so much easier to help people in these situations."
MORE COVID NEWS
Permit change brings relief in Echuca-Moama
Face coverings mandatory in regional Victoria from Monday