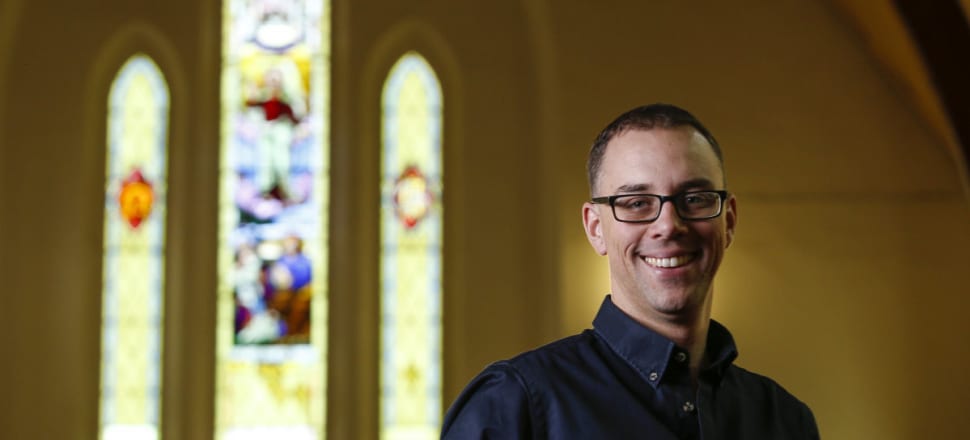 5370537724001
From both the church buildings and my home in town, I can not only hear but feel the constant thump, thump, thump of the bridge works.
At first the noise was a little disconcerting. It took a while to work out where it was coming from and what it was. After a while though, the noise faded into the background.
Occasionally, for whatever reason, it sounds louder or more prevalent, but otherwise it's just present but not pressing.
As I listened to it this afternoon, I reflected on how it's a good image for life and faith, both in general and in our present COVID-19 circumstances.
By now, we've largely become accustomed to all the restrictions and regulations.
Social distancing, which was such a foreign concept a few months ago, is now second nature. Without thinking we wash our hands everywhere we go.
Like the sound of the pile-driving, it all fades into the background.
But every now and then, we're reminded of what is going on and why it's important. Even though in our community and country we've been fortunate, we see the devastating impact the virus is having in other parts of the world.
While cases in Australia have been relatively low, in other countries the curve is nowhere near flattened.
The numbers infected, and even more heartbreakingly the number deceased, are unimaginable.
As the COVID-19 crisis has drawn on continues to ravage our world, I've found the Psalms a great place to turn.
The book of Psalms in the Bible is a wonderful collection of songs and poems which give voice to the whole range of human emotions and the cries of our hearts.
Many of them say what I, and I'm sure you, have been feeling. So for example, Psalm 13 asks "How long, O Lord?" How long will this endure, how long will our world bear pain and sorrow?
As annoying as the constant thumping of the bridge works can be, it reminds us of what lies ahead.
For generations our community has been waiting for a second bridge and the noise that we hear, and all the diversions and roadworks, are a reminder that it's finally coming.
While it's still a little way off, it's drawing nearer and nearer.
This too is a good illustration for our current circumstances. Every day we draw nearer to a vaccine or a cure. Every day we move closer to restrictions being lifted and life going back to 'normal'.
While we ask, 'How long?' we know that our present suffering, and the suffering of our world, is not forever.
Again, the Psalms help us to look forward. Psalm 13, ends with a wonderful expression of faith as it looks back to what God has done in the past, and remembers his promises for the future.
We wait in trust and in faith, and even more importantly rejoice in hope for what lies ahead.
One day the new bridge will be built, one day a vaccine will be found, one day Christ will return.
Speed on those days!
George Hemmings, Christ Church Anglican