Echuca man fined for unlawful assault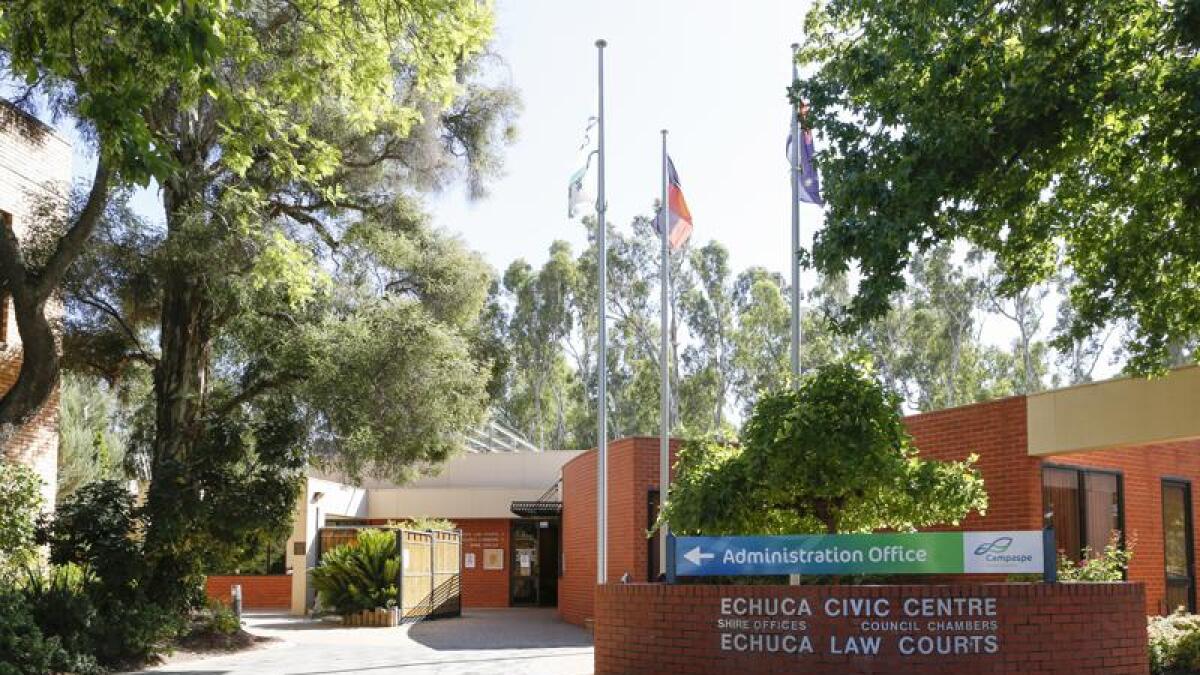 An Echuca man already serving time in prison has been fined for unlawful assault.
Brett Alan Spits, 38, of Echuca pleaded guilty to a charge of unlawful assault in Echuca Magistrates' Court on Wednesday.
The court heard on May 4, 2020, Spits was driving on Wharparilla Dve in Echuca when he saw the victim working as a plumber at a house on the street.
It was heard Spits was friends with the victim some time ago before they allegedly had a falling out over money.
The police prosecutor said Spits got out of his car and approached the victim, abusing him and was recorded on a phone of another worker at the site making threats.
The court heard Spits told him "I'll put you in hospital for the rest of your life, your leg is going to be the least of your problems" and "I'll never ring you and threaten you, I'll just punch your f****** head in".
The prosecutor said Spits "chested" the victim, who thought he was going to head butt him, and knocked the baseball cap he was wearing off his head more than once.
When he was interviewed at Echuca Police Station the next day, Spits told police the victim was operating an excavator and swung it towards his vehicle, which is why he stopped.
He told police he was scared for his life and what he said was in anger and that the victim had spat in his face.
Spits' lawyer said his offending began after experiencing significant financial hardship, including declaring bankruptcy.
The court heard Spits is already serving a term of imprisonment and is eligible for parole in September 2022.
Magistrate Megan Aumair took into account that his prior matters were dishonesty related and there was no history of violence.
Spits was convicted and fined $2000.