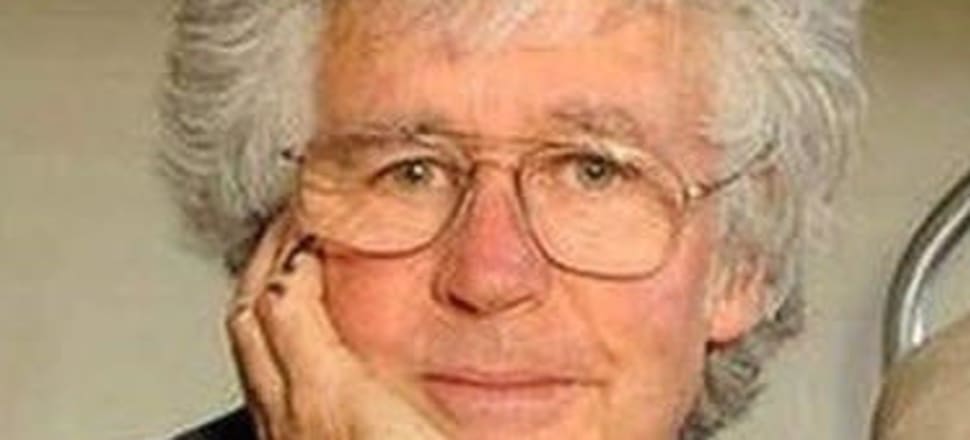 5370537724001
Strathbogie Shire residents will hear from inspiring, educational and motivational guest speakers at this year's Australia Day ceremonies on January 26.
Avenel, Euroa, Longwood, Nagambie, Strathbogie and Violet Town will host the presentations of Australia Day Awards throughout the day, with a citizenship ceremony taking place in Euroa.
The Australia Day Awards acknowledge and celebrate the community service, contributions and achievements of local residents, while new residents will receive their citizenship.
Revered Australian cartoonist and writer Michael Leunig, whose political commentary spans more than 50 years, will address Avenel residents at this year's ceremony.
His work regularly features in the Melbourne Age and the Sydney Morning Herald newspapers.
He is also a painter, philosopher and poet and describes his approach as regressive, humorous, messy, mystical, primal and vaudevillian.
Leunig is no stranger to north-east Victoria, with the devout nature lover dividing his time between the region and Melbourne.
Emily Quattrocchi, who suffered a minor brain injury and was left with a T4 spinal injury following a car accident in 2018, will inspire Euroa residents as this year's ambassador.
Before her accident Emily was an avid cheerleader, and despite her injuries has worked extremely hard to recently be crowned a national champion in the sport.
A Strathbogie Shire resident, she has made an inspirational documentary called Emily … you never give up and films weekly segments for her YouTube channel sharing updates of her life post-accident.
Longwood residents will learn of the adventure and exhilaration of being a coxswain for the Port Phillip Sea Pilot when Ivor Guest takes the stage on Australia Day.
The powerhouse was at the helm of the iconic orange pilot boats from 1990 until his retirement in 2015.
He is a now a familiar face around Longwood, regularly visiting his daughter Shona and riding through the picturesque Strathbogie ranges.
One of the foremost experts on corporate leadership in Australia, Fabian Dattner, will be this year's Nagambie Australia Day ambassador.
For more than 20 years Ms Dattner has helped organisations throughout the country overhaul their leadership capacity, including daring expeditions to Antarctica.
In Strathbogie, futurist, strategist and author Peter Ellyard will provide insight into how communities, companies and individuals can develop successful pathways in the emerging 21st century global society.
Dr Ellyard chairs Foundation 2050 and is currently the chairman of the Preferred Futures Institute.
Violet Town will host one of its own community members, Ro Allen, an experienced, passionate and longstanding advocate of LGBTIQ Victorians.
Ro has a deep understanding of the issues faced in rural and regional areas, having been a member of government advisory boards, chief executive of UnitingCare Cutting Edge as well as establishing the first rural support group for young LGBTI people.
Ro was appointed Victoria's first Gender and Sexuality Commissioner in 2015.
Strathbogie Shire 2020 Australia Day Events
Avenel
Where: Jubilee Park, Queen St Avenel.
When: 9.30 am ceremony and presentation of Australia Day awards; 10.30 am morning tea.
Guest speaker: Michael Leunig.
Euroa
Where: RSL Park, Kirkland Ave, Euroa.
When: 11.30 am citizenship ceremony and presentation of Australia Day awards.
Guest speaker: Emily Quattrocchi.
Longwood
Where: Longwood Community Centre, 2A Down St.
When: 5 pm children's games; 6 pm barbecue; 7 pm ceremony, including presentation of Australia Day awards.
Guest speaker: Ivor Guest.
Nagambie
Where: Buckley Park, Glencairn Lane.
When: 8 am sausage sizzle; 9 am presentation of Australia Day awards and citizenship ceremony; 10 am sausage sizzle.
Guest speaker: Fabian Dattner.
Strathbogie
Where: Strathbogie Memorial Hall, Main St.
When: 9 am ceremony and presentation of Australia Day awards; 10 am morning tea; noon barbecue.
Guest speaker: Dr Peter Ellyard.
Violet Town
Where: Violet Town Community Complex, 35 Cowslip St.
When: 7 am breakfast; 9 am ceremony and presentation of Australia Day awards.
Guest speaker: Rowena Allen.
For more information on all Australia Day activities in Strathbogie Shire, phone
1800 065 993 or visit strathbogie.vic.gov.au
Mitchell Shire
Planning is in full swing as Pyalong prepares to welcome bumper crowds for the annual Mitchell Shire Australia Day awards and citizenship ceremony on January 26.
The 2020 edition of the celebrations are being organised by Pyalong Neighbourhood House in collaboration with Mitchell Shire Council.
Australian Opera star Emily Burke will speak as the Australian Day ambassador. She is an opera singer from Hobart who performs in Australia and around the world.
This will be followed by Mitchell Shire Council's Australia Day awards where five categories will be awarded: citizen of the year, young citizen of the year, access and inclusion champion, community group of the year and community event of the year.
The Australia Day citizenship ceremony will be conducted after the awards.
The events will be held at Pyalong Community Gardens, High St, from 11 am.
Mitchell Shire Mayor David Lowe said Australia Day was a highlight on the Mitchell Shire calendar as the community recognised community leaders and heroes through the awards ceremony before welcoming new Australian citizens.
"This is one of my favourite days of the year. We have a unique opportunity to shine a light on the achievements of people throughout our community," he said.
"It is also special in that Australia Day welcomes the largest number of residents across our shire in becoming new Australian citizens. It is a privilege to be part of their journey. We are thrilled they have called Mitchell Shire their home."