News
Shepparton conference addresses ways to work positively with local men
By

Liz Mellino
---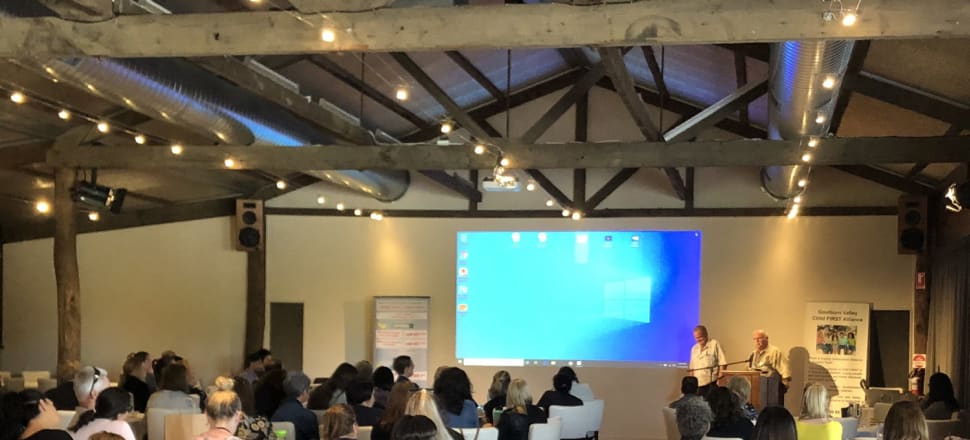 5370537724001
More than 120 people attended a ManNewScript conference in Shepparton on Wednesday, aimed at rewriting the way local service providers work with men.
Presented by the Goulburn Child and Family Services Alliance and the Family Violence Executive Alliance, the conference held at The Woolshed aimed to inspire conversation, gain a deeper insight and discuss modern attitudes towards working with men in a contemporary space.
Guests heard from both local and national speakers who delved into a range of topics centered around the theme of building positive male role models.
"It was out of the Family Violence Royal Commission that there was a strong push to keep men and men who chose to use violence to account and in view," FamilyCare director Ange Armstrong said.
"Goulburn Child and Family Services Alliance and the Family Violence Executive Alliance decided to run the conference which the goal was to re-imagine the way we can work with men in our sector and men in our community."
Conference attendees included representatives from women's services, children's services, men's service and victim assistance programs along with multicultural service providers in the area.
Ms Armstrong said the aim was to inspire conversation within workplaces and the community, with guest speakers discussing topics around forming therapeutic partnerships with young men, engaging with men from multicultural backgrounds, getting dads to understand the principles of great parenting and understanding the impact of men and boys' attitudes towards masculinity.
She said the day helped locals build networks, share information and ideas, discover root causes and find solutions to working with men in our local community.
"We had fantastic strong messages for men to take back out to their communities and workplaces," she said.
"As much as our committees and services work in partnership we are continuing to see escalating rates of family violence . . . the real theme was about building positive male role models that challenge that toxic sense of masculinity."