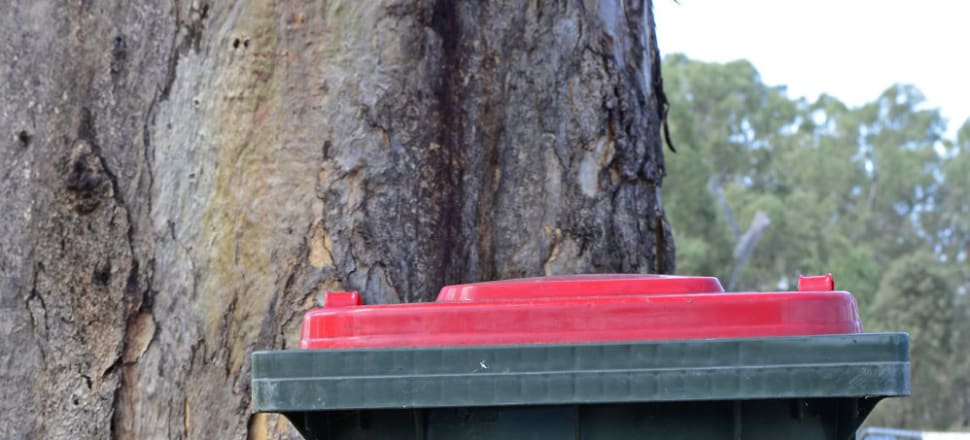 5370537724001
The announcement pointing out that the state government will require municipalities providing kerbside waste collections to initiate a fourth (purple-lidded) bin solely for glass has been met with mixed reactions – cost, need, storage.
In principle you'd have to support any move to streamline our waste management but there's plenty of need to sort out the introduction of this proposal.
What do you think? Forget about Facebook. What about a Letter to the Editor?
According to one Greater Shepparton councillor's recent post on Facebook the issue of "free CBD parking" (whatever that may be) will be canvassed at Council's March OCM (Ordinary Council Meeting) to be held on the 17th of next month.
Some folk including some councillors may approach the issue as a simple "yay or nay" matter without more detailed extrapolation.
Few punters knock back anything that is "free" – e.g. free beer, free travel, even free advice.
Of course the thought of something for nothing appeals to nearly everybody. But are there other considerations?
Well there certainly are. For example, given that meters' prime purpose is to encourage CBD parking space turnover, will this be achieved by "free" parking? Frankly not on your Nellie.
Likewise will it increase Shepparton's retail CBD's catchment? Extremely unlikely – the disposable Shepparton shopping dollar is likely to remain the same overall.
So the next question is crucial – in the unlikely event of an upsurge of CBD free parking spending, where does the new CBD moolah come from?
Ah ha – you're spot on. Traders in Benalla Rd, Mooroopna, Tatura, Riverside Plaza and in the future Numurkah Rd and points beyond.
If those satellite traders, possible many of whom may be Chamber of Commerce members, note their weekly takings reducing, they might just be comforted knowing their rates are contributing to their till-taking reduction.
One village pundit proffered the following, "Give them free parking – in 12 months' time, they'll be wanting the meters back again."
Not sure about that. But I don't think they'll be basking in newfound "vibes" do you?
There's another financial "sleeper" in the "free" parking equation – the net loss to council's annual budget, estimated to get somewhere south of a sweet million smackeroos.
Does the council still arrange for expensive CBD promotional handouts – wages, advertising, overheads? What about the $40k annual "sustenance" grant to the Chamber?
Then there's expected capital contributions such as municipal handouts to the likes of the started Mall rebore.
Has a cumulative effect doesn't it?
Not often that one of Greater Shepparton's primary schools hits the prestigious Page 3 of Victoria's Herald Sun – but that's just where Mooroopna Park Primary landed last Saturday morning under the banner headline "Food for thought – School serves healthy meals to fight truancy, lift learning"(written by Ashley Argoon).
The article reports that every day at MPPS each student lines up for free breakfast, lunch and snacks – good healthy tucker, pointing out that ". . . the school has found its answer to boosting pupil attendance and concentration".
Apparently Mooroopna Park was among the state's poorest in truancy rates and socio-economic scores – something past pupil and now principal, Hayden Beaton, no doubt with the enthusiastic support of staff and parents, set about to rectify, setting up Park Café, and canvassing the wider community for forthcoming help in cash and kind.
The benefits are not just improved nutrition but extend to general behaviour and manners together with improved academic results.
Well done Parkers.