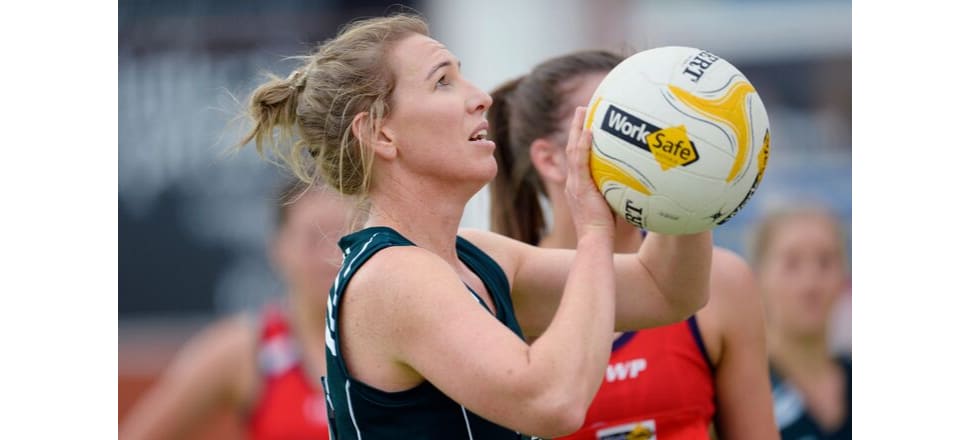 5370537724001
THE dream of back-to-back flags is over for Echuca's A grade netball side following a heartbreaking extra time loss against Shepparton United in yesterday's Goulburn Valley League preliminary final.
When the Murray Bombers raced out of the blocks in the first term, it looked like a familiar ending from the side's two previous meetings this season - an Echuca win.
But the Bottle Green uncharacteristically let their opponents back into the game, with the Demons taking an eight-point lead into half-time.
From there, Echuca slowly chipped away at the score to force the extra periods, but United's accuracy under the ring proved to be the difference between the two sides.
"Their attacking end was strong all day - at times it felt like they couldn't miss," Echuca coach Gina Pearson said.
"We were really disappointed with the way we let them back into the game but our response to the situation was even better.
"Going into extra time we felt like we had all the momentum, but unfortunately we turned the ball over at crucial times.
"Even when it did get tough we stayed positive and I think that was crucial in us getting back into the game."
The positivity which the Murray Bombers displayed throughout a hard fought contest, has held them in good stead all season.
But now Pearson wants her players to use the disappointment to make them a better team next season.
"You always learn from your losses, whether they come in the home and away season or finals," she said.
"It's okay for us to be disappointed because we had put in a lot of hard work to get here.
"We've got a lot of juniors who have played finals and having finals experience is only going to make them better players.
"They now know they can stand up under that type of pressure. I'm sure we will be able to use this as motivation to bounce back next year."