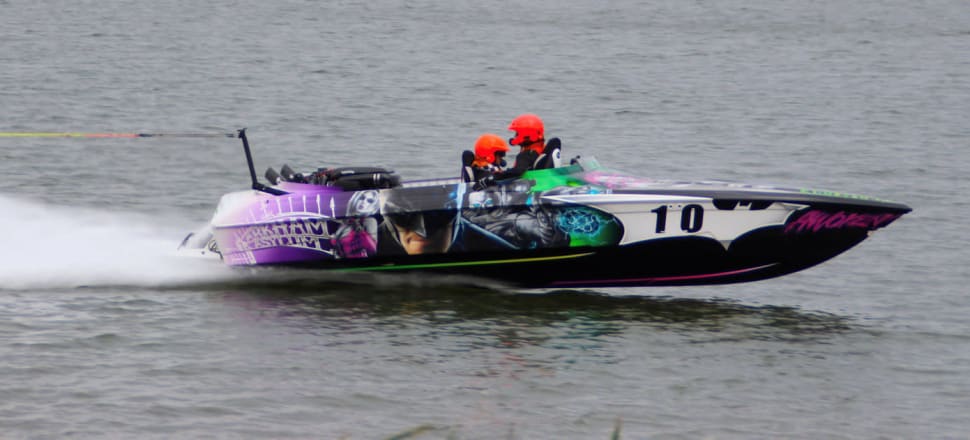 5370537724001
ARKHAM Asylum is on an incredible roll.
Having already won October's Grafton Bridge to Bridge and August's Hawkesbury 110, Arkham added the Murray Darling 110 on Melbourne Cup weekend to their haul of 2019.
On Saturday, they will look to add another win at the 2019 Barrie Beehag at the Deep Creek Marina, competing against 107 other boats.
One of those boats will be the defending champion of the Beehag, the Mistress.
After Leo Welch retired following the 2018 Southern 80, the Mistress returned to racing with Zac Welch in the drivers seat, with the team edging out TR - who would go on and claim the 2019 Southern 80 - in their return to the water.
Zac Welch said the team was in good shape ahead of the event.
"We are essentially running with a new boat," he said.
"We've completely rebuilt the motor and most other parts of the boat, so it's in brilliant condition. We've put in all the work, we've trained well with our skiing crew and we have a lot of confidence in the team ahead of the race."
The win in the 2018 running of the Beehag, the team for the Mistress has a lot of confidence for the race.
"The win last year was huge for us," Welch said.
"We set our off-season based on our form on the river last season, where we obviously did really well. We've had a lot of success here, we know it as well as any team competing and our results in the Beehag and the Southern 80 last year show that.
"We've done a lot of work to get ready for this event, and now we hope to see that translate into success."
The Mistress will still have to deal with an over arching issue from the previous season, with the team again left out of superclass and having to face a seven mph speed differential in order to repeat as winners.
Racing will begin at 9.30 on Saturday morning, with the final boat beginning their opening leg at 11.15.
All boats are likely to have completed their second leg by 4pm.