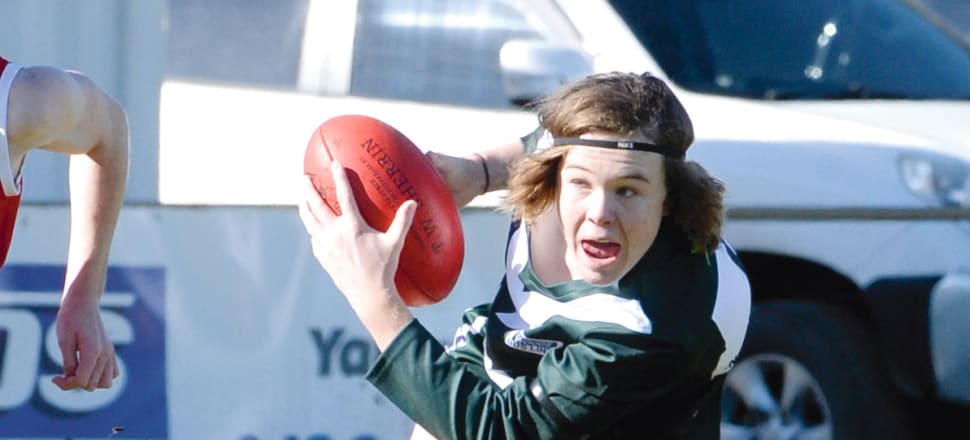 5370537724001
Rennie Football Netball Club have enjoyed a stellar season with all 11 football and netball teams qualifying for finals. From a football perspective, under new president Matt Stephens the club has focussed on its family club values to ensure success both on and off field.
Seniors - Dual premiership coach Craig Ednie hoped for finals at the start of the season and has achieved that finishing fifth at the end of the home and away rounds.
Having lost Forsyth, Murray, O'Bryan, David O'Dwyer, Rhodes and Tempany from last years flag winning combination, and with injuries limiting many players early in the year, the Hoppers have done well to win 11 matches.
The return of 2017 premiership players Sudholz and McCabe, the recruiting of Cory Pearn, Liam Connell, Reid Clarke and Zack Smith, along with the late season return of 2011 flag winner Daniel Mangan have allowed the team to slowly gel.
It has also been great to see seven different under 17 players used as the senior sub this year, Droop, Donovan, Shaw, McInness, Tom Elliott, Kennedy and Woodward, which provides a vital pathway for the club's future.
The team has again been well led by skipper Jarryd Fountain, with sparkling seasons from Dean Bigger and Craig Ednie, huge development from Jack Welsh in the ruck and up forward Chase Strawhorn winning the league goalkicking with 61 goals, well supported by Khris Willett with 29 goals.
Reserves
The reserves have also been solid finishing second on the ladder with 13 wins. Coaches Dykes and Phibbs have had 50 players go through their team making it continually difficult.
The star has been Ben Zanker who has kicked 69 goals to win the league goalkicking.
He has been ably supported by Jackson McErvale-Busch running the backline, Dishot and Smith winning a power of possies on ball and Boulton who has kicked over 20 goals.
Under 17s
The threes have won 11 out of 14 games to finish third. At times they have looked exceptional in their ability to move the ball and put pressure on their opponent.
Coach Boulton has a very even team with Fletcher Donovan, Tom Hicks and Josh McInness as consistent performers.
Tom Kennedy kicking 60 goals to run second in the league goalkicking, and youngsters Oscar Elliott, Luke Phillips and Harry Nagle stepping up a grade from last year.
Under 14s
The fourths have been a revelation this year, going through undefeated and ending the season with a massive percentage of 4940, with their smallest winning margin of 61 points and 1 goal 1 behind being the highest score kicked against them.
A multi-pronged forward line with Doherty 70, Lonergan 64 and Kennedy 37 has seen them finish second, third and sixth in the league goalkicking.
But this is a team which shares the ball around, looks to put a teammate in a better position and has a desire to implement coach Matt Stephens plans.
The emergence of Callum DeOleveira, Marcus Van Maanen, Luke Slattery, the leadership of Loch Forge, Jack Bassett and Fraser Bennett and the skill of Jesse Brogan, Joe Lee-Conway and Dom McInness provides the nucleus of an excellent team.
Under 11s
Coach O'Bryan and his helpers have had over 20 youngsters go through the program this year. Although they don't score, they have had a successful season.
With their skills exponentially improving each game these boys will provide the base for junior footy in the near future.