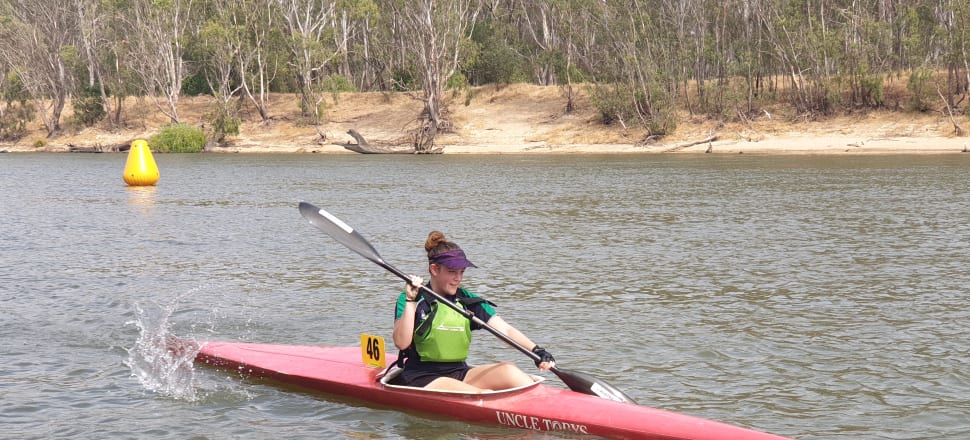 5370537724001
Multiple Australian champion kayakers Kate and Mick Leverett continued their affection for the Murray River at Yarrawonga when they both won the Yarrawonga Mulwala Canoe Club's annual summer series open events on Sunday.
Both Kate and Mick are multiple winners of the Women's Open and Men's Open races of the 25km Murray River Classic which is held below the weir at Yarrawonga every January.
The pair use the event as a lead up race for the national championships which will be held on the Barwon River at Geelong in April this year.
Kate Leverett had her second top-ten finish in a week recently when she continued to surprise herself at the ICF canoe marathon world championships in Shaoxing, China.
Leverett finished a hard-fought seventh in the women's K1, to add to her seventh in the inaugural short course marathon race at her first world championships since having a second baby.
More than 50 paddlers from all over the state enjoyed perfect conditions for the marathon canoe race.
There were 18 boats competing in the Kevin Phillips Canoe Classic with Melbourne Paddler Stephen Routley winning a close battle with Shepparton Paddler James Miller to win the trophy by just 9 seconds in a sprint to the line.
Local 13-year-old and up and coming Yarrawonga Mulwala Canoe Club (YMCC) junior Kristi Hardman moved up to under 18 to win the Paddle Victoria Australia Day Award for the best performing junior paddler.
Other YMCC juniors, Zoe Schweda and Natalia Drew Cole, combined in the double to take out the under 16 double event. All girls are working towards the school championship in March and will then go on to compete in the National Championships in Geelong.
Fellow club member Andrew White won his first race in the 10km Adventure event and Janet Schweda and Jenny Hardman won the double classification in the same race.
A big thank you to the SES, YMCC club members and the Yarrawonga Holiday Park for their support of the event.
The Murray River Classic is part of Canoeing Victoria's Summer Series and is hosted by the Yarrawonga Mulwala Canoe Club.