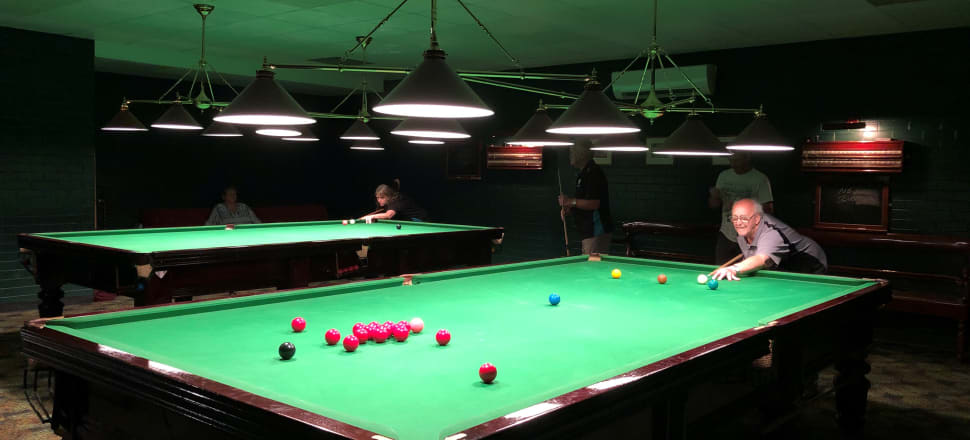 5370537724001
The snooker world continues to return to something approaching normal with a condensed level of events scheduled to try to make up for lost time.
Club challenges are being played every week instead of monthly and Ashley Nicholls took advantage with a win over Jason Bassett on Monday 15th. Jason bounced back strongly the following week however to take the 22nd competition out by defeating Darren Edwards
Michael Barclay continued his excellent mid-week form to collect his second successive Wednesday night win over Tony Cincotta on the 17th and Debbie Harbrow collected the choccies on Wednesday 24th with a win over Club Champion Jake Thompson.
Sandwiched amongst these matches was the deferred final of the Bruce Bond Trophy, which Daryl McKernan took out over Hans Lang in a match deciding third frame.
Both players have had some health issues recently so congratulations to you both on playing out such a close final in one of the most prestigious events.
We are all becoming accustomed to our new environment and are very grateful to Club Mulwala for giving the opportunity to continue the sport in these challenging times.
As people can see on the Club Mulwala website and in its members newsletter, the snooker club welcome new members or anyone who may like to give snooker a try.
There are a variety of events held every Monday and Wednesday evening and there are plenty of opportunities for new players to join or come along to try the facilities out.
The club have 2 excellently maintained full size tables available for competition, practice and visitor use, and a regularly updated handicapping system to ensure players from beginners to advanced level can compete equally.
There are also plenty of experienced and skilled players who can help with advice and tips on how to improve your game or perhaps adapt it for those who have played pub or social pool in the past.
Please contact the club on either 0497 062443 or 0418 361779 or visit on a Monday or Wednesday evening by 7PM if you would like to give snooker a try.