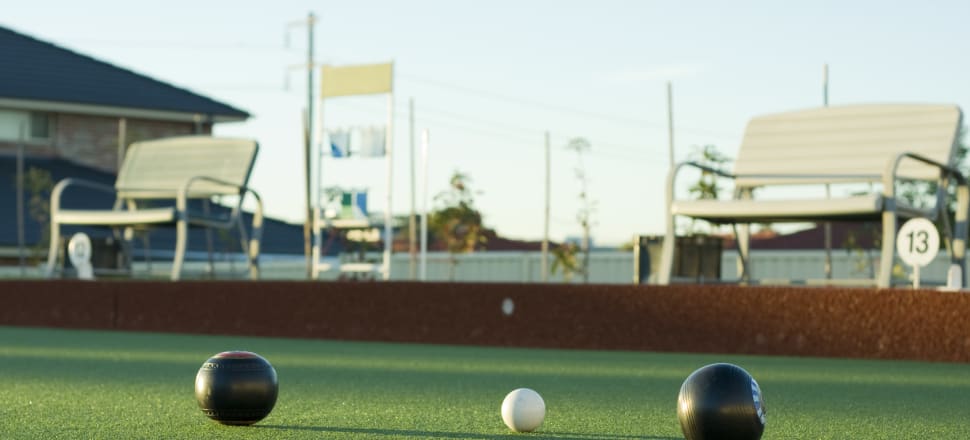 5370537724001
YMGCR Bowls
The AGM happening last week with the following members to hold the following positions; President - John McGough, one of newer bowlers has put his hand up as Vice President - Greg Fisher, Andy Lefevre will take up the important job as Secretary and Ross Lloyd will now take over the Treasurers position (well done Ross).
Greens Director will stay with Ray Irvine, General committee will see another newish bowler to the club in Garry Presnall, CCO Assistant Secretary is Ray Brown and Danny McNeill will once again take up his position again as Men's Match Committee Chairman.
Sadly YMGCR are still a Ladies Match Committee person short, so if anybody wants to step up and fill this important position and help run the club please don't hesitate (Danny and his committee will give you all the support you need).
It's fantastic to see that we have a new social director in Kim Johnston, let's get behind Kim and enjoy her new ideas.
Don't forget to get your names down early for the Wednesday Social bowls because only the first 40 will get a game and at the AGM it was asked if Friday bowls could come back.
Danny is glad to put up a sheet for names to go on so if you would like a game please support the day.
Sunday bowls will also be starting up very soon and details will be released next week.
If you have any interesting thing you would like to put in the paper please let Ray know.
Bowls results for Wednesday, July 1 - saw a big win for Greg Green and Barb Tennyson (Barb must be bowling well as she has won back two back) with +30.
Runners up were Robert Lidgerwood (looks like he can finally handle his pink bowls) and George Andreasen with +6. Jackpot was won by Garry Hart and V Withers.
Finally, please obey all the procedures in place for the Covid crisis and if you see someone doing the wrong thing please have a quiet word, we don't want to stuff this up.
ClubMulwala Outdoor Bowls Club
Isn't it great to be able to get on the greens again. Everyone must continue to do the right thing so as to ensure that any Covid-19 restrictions that are still in place are followed which will enable the bowls club to continue to enjoy the game we love. Please follow the instructions that are on the notice board and make use of the hand sanitisation etc provided.
The club is going to start running social bowls on Tuesdays starting this week. Games will commence at 1pm and all members are encouraged to participate. Names can be placed on the sheets located on the notice board near the greens.
AGM
The delayed AGM is to be held on Sunday, July 12 at 11am in the Endeavour Room and we would like to see as many members participate in this meeting as possible.
Presentation Night
A reminder that the club presentation night is to be held on Thursday, July 16 in the Endeavour Room commencing at 6.30pm. Looking forward to seeing all members attend this very special evening.
Please look after your loved ones and act responsible to keep our community safe. See you on the greens.
Yarrawonga Bowls
The bar has been open on Monday, Wednesday and Saturdays (the clubs bowling days) and now will be reopening on Friday nights.
To celebrate being back this week, Friday, July 10, we will be having a few nibbles and drinks which will be at happy hour prices.
The members draw is also back and will keep being drawn until it goes off (this week only).
The strict Covid 19 rules will need to be abided by so please follow the rules so the bar can remain open.
The social bowls has been going well (no charge and no prizes). Some members are playing quite regularly and are enjoying the practice and social aspect of these days.
A reminder that the membership fees are due. If these could be paid by the end of July, it would be appreciated.
Fees may be put in the slot on bowling days or posted to PO Box 448 Yarrawonga.
We will try to keep members informed of any changes as they occur, keep your eye on the chalkboard out the front for information as well.
To all, take care and stay safe.