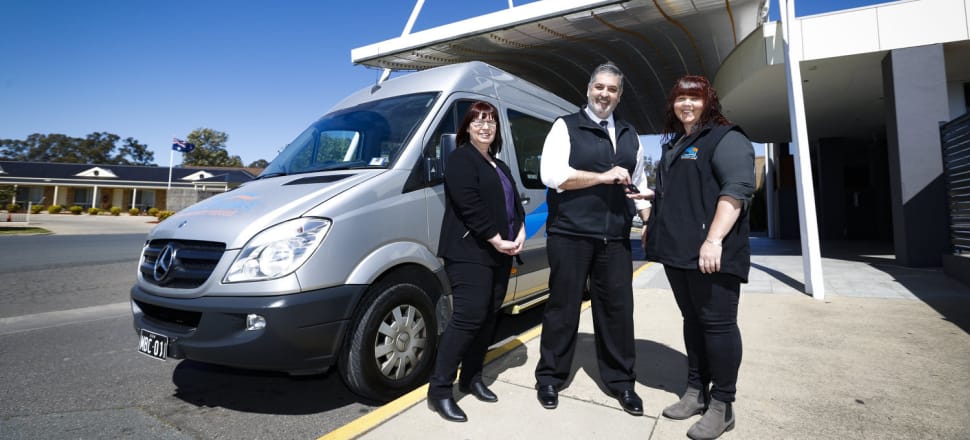 5370537724001
CROSSENVALE Community House will launch its long-awaited Community Transport Program on Tuesday, January 22.
Everyone is invited to the launch and open day at the Boothman St house, which will also showcase the past two years of volunteer work in the community gardens, children's play area and plans for its next project — the O'Dwyer Court property.
Moama Bowling Club recently donated a shuttle bus to Crossenvale Community House to use as its workhorse to ferry senior citizens and other people in need to and from medical appointments.
CCH co-ordinator Sheridan Clark said the transport program would promote social wellbeing and access to medical services for Echuca-Moama residents.
''This is a major plus for Crossenvale as well as other centres around town and we are incredibly grateful to the Moama Bowling Club for its support,'' she said.
"A lot of people, especially our older residents, will be even more grateful we suspect.
''We are really looking forward to people booking in for that.''
Ms Clark said last year, CCH also obtained the lease of the neighbouring O'Dwyer Court property, which she hoped would allow the organisation to extend the house and programs.
''Finding funding to build a transportable community hub for our house and services to utilise, the cost of building and installing this building is around $300,000,'' she said.
''We know this project will take time in completing but we are committed in providing this much-needed resource to our house and community.
''The property will also have family areas, portable nursery, food bank and community garden.''
Ms Clark said the open day was a chance for community members to visit the house, meet its volunteers and see the wonderful work they had done.
''It also might be an opportunity for people to sign up as volunteers and enjoy a breakfast cooked by our Rotary club,'' she said.
People are asked to RSVP for catering purposes by emailing [email protected]