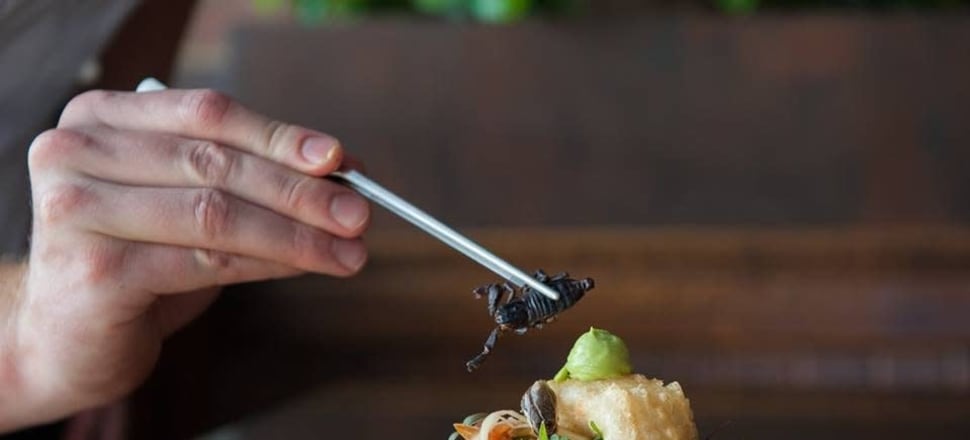 5370537724001
THIS weekend the twin towns will come alive with the best food and drinks the region has to offer.
Celebrating the 27th Melbourne Food and Wine Festival (MFWF), presented by Bank of Melbourne and in conjunction with Tourism Victoria's incentive to promote regional location as foodie destinations, a string of events will take place in Echuca-Moama.
From onboard the PS Hero to The American Hotel and across to Junction in Moama, our finest food will be on offer.
Echuca Moama Tourism head of marketing Sarah Ryan said she was thrilled Echuca-Moama had organised incredible events for the festival.
''This is an excellent opportunity for Melburnians to come to regional Victoria and experience what we have on offer,'' she said.
''This weekend puts Echuca on the foodie map for all of Victoria.
''We also encourage locals to get out into the community and be a tourist in their hometown.''
Friday opens with the Longest Lunch on the PS Hero. Hosted by Dean Oberin, Echuca's farming, indigenous and artistic communities will be celebrated with a grazing-style menu featuring locally farmed yabbies, Murray cod, saltbush lamb, organic stone fruits and vegetables, river herbs and spices which will be cooked over a red-gum fire and grill.
Heathcote wines and locally brewed beers will be enjoyed with entertainment provided by celebrated local musicians.
Your Friday night is sorted with Junction Moama and The Sweet Meadow's collaborative event Down by the Meadow. Settle in for a set five-course vegan dinner celebrating local produce with meat-free flair and beverages from kombucha to cocktails and wine.
Junction will back up its events by hosting a Buggin Delicious lunch on Saturday. Joining forces with the team from twistED Science, the duo will to take you on a journey into the world of insects. Discover why they are so important to the diversity of the food we enjoy now and how they could be the food of the future.
Finally, The American Hotel is spreading a little old-school southern US love on Saturday night. Its car park party will come alive with offset smokers, local craft beers and bartenders concocting amazing drinks with small batch bourbon. The night will be topped off with live RnB, a vinyl-spinning DJ and a generous dollop of Old South flavour.
This weekend is a non-stop food feast - what's not to love?
''The Melbourne Food and Wine Festival runs over two weeks but to coincide with Tourism Victoria's intiative to explore regional Victoria, all regional MFWF events are running over the same weekend,'' Sarah said.
''Previously there have been events scattered throughout the two-and-a-half-week festival but this year is the first all our events have been on the one weekend.
''So many local businesses have jumped onboard to be involved — it really is great to see.''
If you're worried about accommodation, Echuca Moama Tourism has that sorted too.
Hoping to inspire tourists to come and stay on the Murray for the weekend, luxurious accommodation bundles have been created for your family and friends to enjoy.
The Talo retreat and Moama on the Murray resort packages are the perfect way to unwind, relax and enjoy what our region has to offer.
''We have put together fantastic accommodation packages for the weekend,'' Sarah said.
''This way, people can come to our region, stay for an extended period of time and enjoy what's on offer.
''We are encouraging locals to bring their friends up for the weekend, use one of our couples of group accommodation packages and enjoy some, if not all the events.''
For information, visit echucamoama.com/melbourne-food-and-wine-festival-events