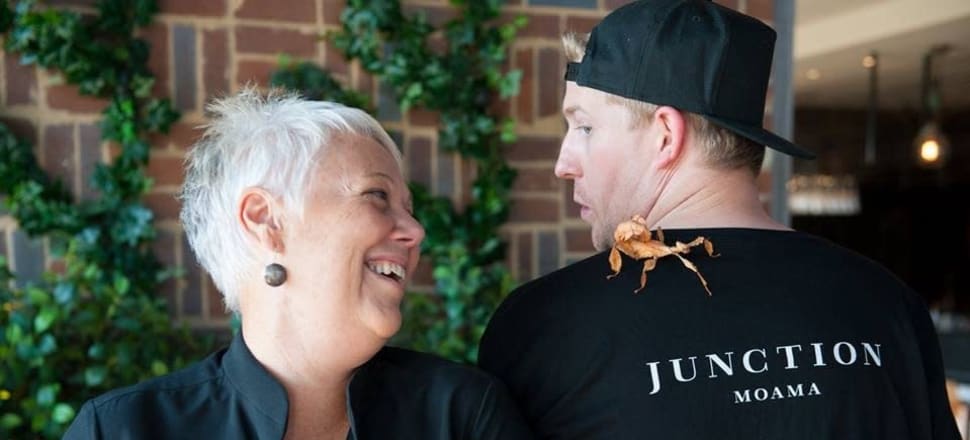 5370537724001
IF YOU are a foodie lover then Echuca-Moama is the place to be this weekend.
The PS Hero, American Hotel and Junction Moama will all be transformed into venues celebrating the Melbourne Food and Wine Festival (MFWF).
Celebrating the 27th MFWF, presented by Bank of Melbourne and in conjunction with Tourism Victoria's incentive to promote regional locations as foodie destinations, a string of events will take place in Echuca-Moama from today.
The Longest Lunch on the PS Hero will be hosted by Dean Oberin and showcase Echuca's farming, indigenous and artistic communities with a grazing-style menu.
Featuring locally farmed yabbies, Murray cod, saltbush lamb, organic stone fruits and vegetables, river herbs and spices will be cooked over a red-gum fire and grill and Heathcote wines and locally brewed beers will be served with entertainment provided by celebrated local musicians.
Tonight is one not to miss with Junction Moama and The Sweet Meadow's collaborative event Down by the Meadow at Junction.
Settle in for a set five-course vegan dinner celebrating local produce with meat-free flair and beverages from kombucha to cocktails and wine.
Junction will back up its events by hosting a Buggin Delicious lunch tomorrow.
Joining forces with the team from twistED Science, they will take you on a journey into the world of insects.
Discover why they are so important to the diversity of the food we enjoy and how they could be the food of the future.
Finally, The American Hotel is spreading a little old-school southern US love from midday tomorrow with its Rhythm and Booze.
The car park party will come alive with offset smokers, local craft beers and bartenders concocting amazing drinks with small batch bourbon.
All topped off with live RnB, a vinyl-spinning DJ and a generous dollop of Old South flavour running well after sundown.
''This is an excellent opportunity for Melburnians to come to regional Victoria and experience what we have on offer,'' Echuca Moama Tourism head of marketing Sarah Ryan said.
''This weekend puts Echuca on the foodie map for all of Victoria.
''We also encourage locals to get out into the community and be a tourist in their hometown.''
There is certainly something on offer for everyone's palette.
From local to deep southern America, from plant-based to bugs galore, whether you're into simple delicacies or extreme, this weekend certainly has something for everyone.
For information, visit echucamoama.com/melbourne-food-and-wine-festival-events