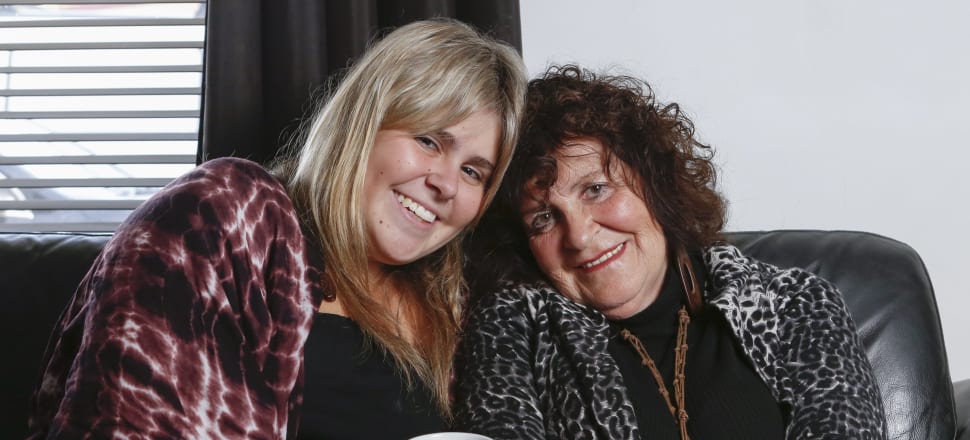 5370537724001
With National Aborigines and Islanders Day Observance Committee (NAIDOC) Week starting last Sunday CHARMAYNE ALLISON talks with a woman who has spent a lifetime living two lives and trying to keep bringing them, and all the people she knows, closer together, regardless of colour.
FROM a young age, Echuca's Vicki Walker has felt torn between two worlds.
The daughter of an Aboriginal father and a non-Aboriginal mother, she was born with fair skin.
But her blood has always carried that intangible connection to the land, her Aboriginal culture and the Yorta Yorta community.
From day one, Vicki never felt her indigenous heritage was something to be hidden; it was something to be worn proudly, a badge of honour.
Her identity built from the stories her father told her again and again so she'd never forget who she was, where she'd come from or the elders who brought her to where she is today.
"Dad said to all us kids from very early days we had to be really proud. Not a stubborn or selfish pride, but proud of who we were," she reflected.
"So I've always been that."
It's a pride she's instilled in her daughter Madi, a local singer-songwriter already touching audiences with her songs of family and identity.
Catch the 17-year-old at a local gig and you'll also likely hear her singing Aboriginal songs that have been passed down through her family.
Songs such as Ngarra Burra Ferra, Gidygo Bagaleegi Mah and Krikitah Boobalah.
"Pop would always sing the songs to me that he sang to mum," Madi said.
"He would always tell me how proud I have to be of who I am, where I come from and who my family are.
"It's a huge part of who I am."
Vicki and Madi's story was set in motion way back in 1951 when Vicki's father, 21-year-old Cummeragunja shearer Archie Walker, married her mother, 16-year-old Olive Hearn.
As the first known Aboriginal/non-Aboriginal marriage in Echuca, this brought inevitable challenges from both sides of the family.
"People said it would never last," Vicki admitted.
"But that all changed in time as both families realised they were absolutely right for each other.
"But because of this, mum and dad worked twice as hard as anybody else. We always had the shiniest shoes and the whitest socks."
Vicki still laughs when she remembers a family trip to Ivanhoe, NSW.
Her brother and father wore black slacks, white shirts, ties and cardigans, while the girls were decked out in frilly frocks with bows in their hair.
"All this, just for a trip to the desert," Vicki laughed.
"But mum and dad were always like that, they were amazing and both worked really hard."
While she laughs it off, Vicki admits it was tough at the start for her parents, with some "pretty ordinary stories".
"But mum and dad never shared a whole lot of that stuff with us because they never wanted us to know that sadness," she said.
Born in 1958, Vicki and her three siblings enjoyed a happy childhood.
They were largely raised by their mother, as their father was away five days of the week shearing – but when he was home, he always brought plenty of music, laughter and Cadbury chocolate with him.
And, as he was one of 10 siblings, the extended family was over more often than not.
After smooth sailing in her primary school years, Vicki suddenly found herself wading into the bewildering world of high school.
"When I got to secondary school I had a couple of my cousins there and my girlfriend," she said.
"But after a year they moved away. Suddenly I felt isolated, lonely as I was no longer surrounded by my mob, my sista girls.
"And I guess because I have fair skin, in some ways it was harder than being either dark of skin or non-Aboriginal, because sometimes I didn't feel like I fit either way.
"I guess it's just those awkward teenage years. But having a lot to do with the community over the years made a difference, so I felt kind of protected and like I had that belonging."
It's this deeply ingrained, almost indescribable sense of belonging to a group of women – their 'sista girls' – that has helped both Vicki and Madi thrive throughout the years.
"It's difficult for me to explain, this group of close family and friends," Vicki said.
"We've grown up together. There's nothing you can't share or do and you're never judged.
"And if anything happens they're just here."
Madi has her own close-knit group of sista girls who have seen her through the highs and the lows life has brought her way.
"We always find something to laugh about and if we have any problems we can always talk to each other," she said.
"We're pretty inseparable."
With many Aboriginal women struggling to find time to breathe in the midst of their busy, community-focused lives, Vicki said this time with close female friends and family members was a treasure.
And she would know this more than most – Vicki returned to work just 14 weeks after Madi was born.
"She was essentially my mum and dad's baby from Monday to Friday while I worked," she said.
"It was really tough but I didn't have much of an option because (my son) Troy, who was 16 at the time, was going to go to uni so I knew I had to keep working.
"My husband Mark also washed dishes at the bowling club after his day job to raise money for Troy's future."
They say it takes a village to raise a child – and for children in the local Aboriginal community, that is certainly the case.
"The community support has been nothing short of amazing. We still would have gotten Troy through. But it would have been really hard," she said.
Every ounce of blood, sweat and tears poured into Troy's future has paid off – he is now a successful chiropractor with a Masters in Nutrition and Dietetics under his belt – plus he is a published author and researcher for Monash University.
"It's the same with Madi's music. She may not have had the same opportunities if she didn't have that community support," Vicki said.
"Everything you do, you've got a community behind you that loves you, supports you and is proud."
After working at the local TAFE for 25 years, Vicki came under the auspices of Njernda Aboriginal Corporation – and she said she's never felt so valued in a workplace.
It also gave her a firsthand insight into the 24/7 work of Aboriginal women in their communities.
"As one person put it, we are starting to make the invisible things local Aboriginal women do visible," she said.
"They do things without expecting any accolades. And there's so much they do you don't record or people don't know about.
"All these women want is to see a stronger, healthier community."
Madi is now 17, with a blossoming music career in front of her.
And with Vicki and Madi travelling from Tamworth to Melbourne to Sydney and beyond for her growing list of singing engagements, it's no wonder the mother-daughter duo are so close.
But no matter how far they travel, they'll always feel the land – and their community – calling them back home.
And wherever her career takes her, Madi knows the values so many Aboriginal women have instilled in her will never leave.
"They've taught me respect, kindness and above all, pride," she said.