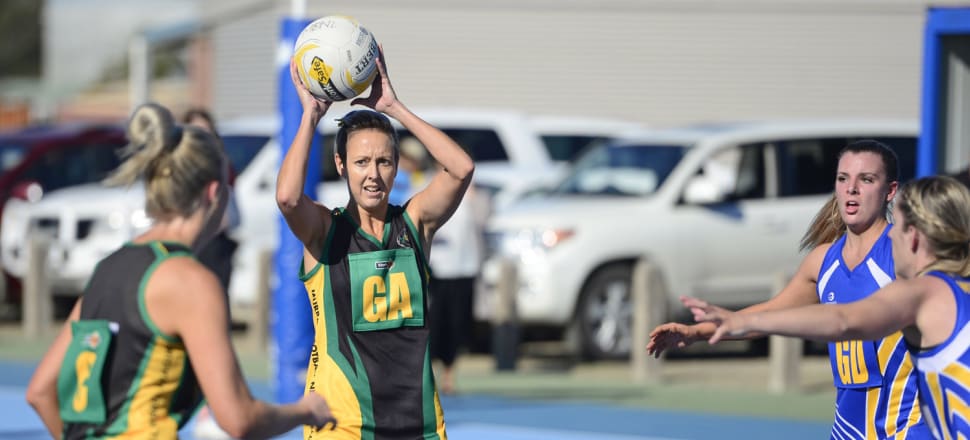 5370537724001
SPORTING contests can be decided by the finest of margins — even a matter of milliseconds.
Murray Netball League representatives discovered that on Saturday as a last second shot from Rumbalara's Magi Hollis handed the home side a one-goal victory over the Wimmera Netball League.
In a game which swayed back and forth continuously, neither side was able to stamp their authority on the contest.
''It was phenomenal game to be a part of,'' captain and Echuca United representative Lisa Drysdale said.
''The speed was terrific, you always had to be on your toes.''
When it got tight in the late in the game, team structure could have easily become difficult with a blend of several clubs in one team.
But the Murray League put their faith in one another, on their way to victory.
''Everyone has trust in each other because we all know what we can do on the court,'' Drysdale said.
''They know where you are going lead to and they'll put it in whether you are ready or not.''
While everyone on the court was wanting to win, Drysdale said the experience of playing against usual opposition players was one she holds highly.
''I play netball for the love of the game,'' she said.
''To meet new people and then play with them brings a different mateship to it.
''It develops a different bond and a new level of respect on the court.''
The good news continued to roll in for United in the post-match ceremony when Tanner Edwards was named best on court for the Murray side.
In her attacking role, Edwards created plenty of opportunities for teammates and herself.
''I was a bit surprised to be honest,'' she said.
''It's a bonus after a great win.
''I'm really glad that I got to be involved.''
In other games, the under 17s won 40 to 34, the under 15s fell 42 to 37 and the under 13s won 43 to 29.