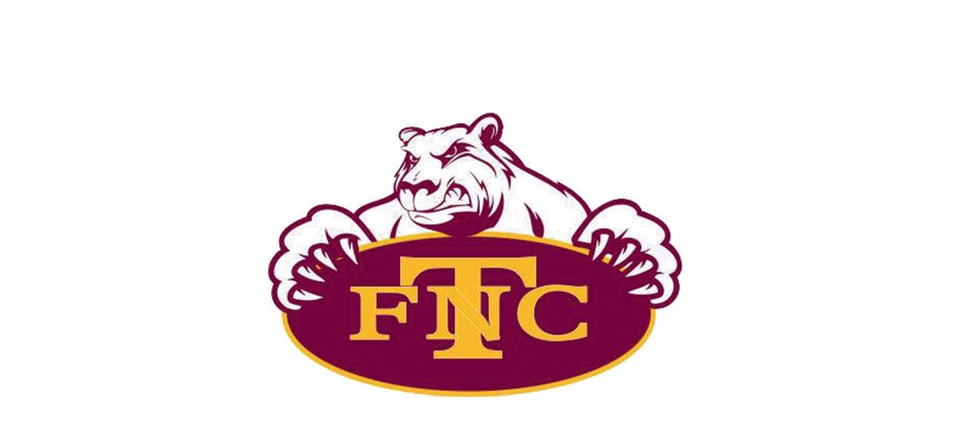 5370537724001
A Grade
Tungamah 20 defeated by Echuca United 62
The girls knew it would be a tough game but went into it with many little goals to achieve.
Abbey and Molly worked tirelessly down the defence end to get lots of taps and create multiple turnovers.
The midcourters worked hard all game to keep up the defensive pressure and bring the ball down the court with some great passages of play.
The goalers worked well together with Liv Giggins providing great drives into the ring and Milly standing tall against very tall competition.
Well done girls, a great effort against quality opposition.
Awards: Best on Court and Thyme for Coffee Award - Milly Kelly, Judds Award - Liv Giggins, Tungamah Hotel - Abbey Griffin.
B Grade
Tungamah 12 defeated by Echuca 75
Tungamah always knew they were the underdogs going in to this game with Echuca sitting third on the ladder, but it was great effort that was put in by everyone.
Looking at the scores, the ball spent majority of the game down the defenders end, but they worked hard, never giving up in trying to rebound and deflect the ball.
Echuca were quick on their feet and strong in their passing and midcourt tried their hardest in attacking and trying to feed the ball to the shooters.
The shooters used the whole inside goal circle and utilised midcourt to get around Echuca's strong and agile defenders to goal.
Great job girls, the 'never give up' attitude was great to see.
C Grade
Tungamah 12 defeated by Echuca 70
The players knew they were in for a very hard game this week against the top team so some team goals were set to achieve together.
Every player took ownership and worked hard to achieve these team goals.
There were great rebounds at both ends and the leading towards the ball is improving.
A huge thanks to Tayla Crothers for filling in this week.
Awards: Cellarbrations - Bernadette Attwood, Brewit - Danielle Sidebottom.
C Reserve
Tungamah 18 defeated by Echuca United 65
The Tungamah girls knew they were in for a tough game with Echuca United being top of the ladder.
Echuca got a fast lead, the coaches are really proud of the team effort with the girls able to turn it around for the second half.
Katie impressively doubling the score in the third quarter, Sheryl, Dan, Britt and Stacie feeding well in and around the ring.
Vanessa, Anna, Britt, Stacie and Dan applying great pressure with hands up over every lost ball to fight for it back.
Great intercepts by Sally, Grace, Anna and Vanessa. Poor Vanessa and Katie taking a fall each but not letting it slow them down.
Sally and Grace had their work cut out for them against strong shooters, but they worked so well together and fought for every rebound and were always an option down the court.
Everyone put in a team effort and it really showed in the second half.
Let's focus on playing four quarters the way the Bears played the last.
Thanks Grace for filling in, you have been a fantastic asset to the team.
Awards: Byramine Homestead and Brewery - Sally Eales and Thyme for coffee café - Grace Whitelock.
Under 17s
Tungamah 20 defeated by Echuca 53
Awesome effort by the Tungamah girls. Echuca were strong opponents and the girls pushed through to the end.
Utilising the ring and looking for space to move the ball down the thirds worked in their favour on numerous occasions.
Unfortunately, Echuca were stronger in their passing and could read the ball extremely well. Credit where it is due though, as they all tried their best, never giving up and holding their heads high.
Well done!
Awards: Chloe Charnstrom - Judds, Ella Costigan – Subway, Penny Thomson – McDonalds.
Under 15s
Tungamah 20 defeated by Echuca United 34
No report submitted.
Under 13s
Tungamah 3 defeated by Echuca United 33
Awards: Addi - McDonald's, Millie - Ricky D's, Victoria – Yarrawonga Videoland, Mykie – Crusty Loaf.
No report submitted.
Under 11's
Tungamah 7 defeated by Echuca 13
The mini bears took a while to defrost this week being the first cold weather game.
Tungamah were outscored in the 1st and 2nd quarter, both teams were kept scoreless in the 3rd quarter and then Tungamah outscored Echuca in the last quarter.
The defences were kept very busy, Chaye and Emily B jumped for rebounds and got their hands on many intercepts which then turned the play around.
Molly as WD was always close by her opponent making it very hard for Echuca to get it down to their attack end.
The mid court of Shylee and Chloe kept leading to space, arms were always up and pressure was on, this resulted in numerous held ball calls in Tungamah's favour.
The attacking girls were also kept very busy, Alani, Maddy and Lara work really well together in the ring, making space for each other and jumping for each other's rebounds.
The entire team fought all day even with the wet ball which made for lots of fumbles, they all chased down loose balls and held their ground in contests.