Cheryl and Rob Hicks have lived in their Echuca home for the last 30 years – and simply can't imagine staying anywhere else.
ADVERTORIAL
Cheryl and Rob Hicks have lived in their Echuca home for the last 30 years – and simply can't imagine staying anywhere else.
Retired farmer Rob enjoys watching sport on television and tending to his veggie patch; he grows tomatoes and cucumbers.
And Cheryl loves whipping up hearty winter stews and listening to the rather noisy magpie giving the television a run for its money as it squawks away in the garden.
"Sometimes though, he's that noisy that I have to whistle at him to stop!" Cheryl laughs.
An ordinary lifestyle? No – it's pretty special, given their range of medical conditions.
And it's only been made possible thanks to the government-funded Home Care Packages they each receive through Uniting AgeWell.
Cheryl has macular degeneration which has significantly impaired her vision.
Both have severe arthritis and use walkers, and Rob also gets personal care following a stroke.
They get help around the house and the garden and get taken on shopping excursions and to medical appointments as neither of them drive.
Cheryl also enjoys the companionship of her weekly social support visits.
They cannot speak highly enough of Uniting AgeWell.
"Going with them is the best thing we've ever done," Cheryl says.
"Their care and service is excellent!"
And that's the joy of being a home care worker. You make a difference to people like Cheryl and Rob, each and every day.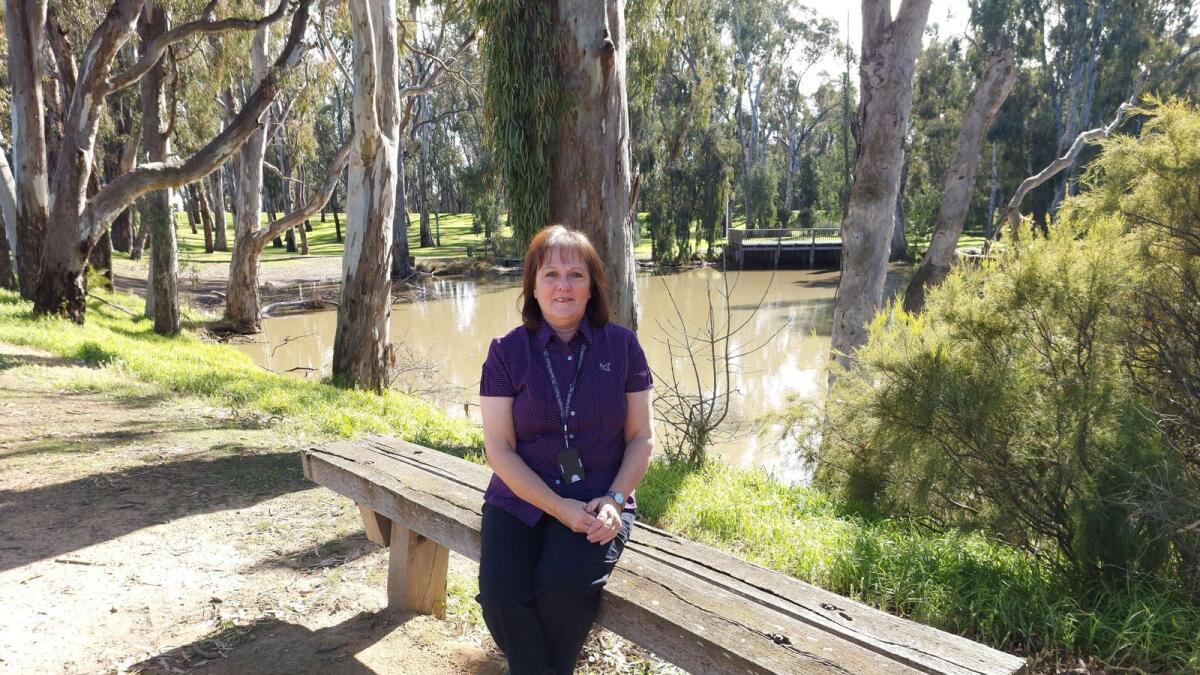 Uniting AgeWell home care worker, Margaret Bail, agrees.
She loves seeing a client's face light up with joy the moment she walks into their home.
She moved to Echuca to be closer to her family and enjoys learning about the area through the eyes of its older residents who helped shape the beautiful Campaspe region into what it is today.
As she busies herself around their homes providing personal and domestic care, Margaret is fascinated to learn how they forged their lives in this area where Mother Nature with her heat, floods, drought and bushfires certainly grows people tough!
"They have so much wisdom, so much knowledge," Margaret says.
"They're so grateful for the care I provide, which enables them to continue to live well at home. They smile and say 'thank you', and that makes my day!"
Margaret feels part and parcel of the Uniting AgeWell family.
"They're very supportive and friendly; everyone is encouraged and supported to learn and be the best they can be," she says.
Uniting AgeWell offers flexible shifts, the opportunity for career advancement and a focus on upskilling staff, so they can help our communities live well with choice and peace of mind.
There are excellent career opportunities currently available at Uniting AgeWell across the Campaspe region – in home care, nursing and allied health, as well as work opportunities for maintenance and gardening crews.
Services for clients include allied health like podiatry, physiotherapy and more; personal and domestic help; meals preparation; gardening and maintenance; social visits; transport; shopping assistance; respite care; and palliative care.
For enquiries about home care packages or career opportunities at Uniting AgeWell call 8527 5800 or visit unitingagewell.org