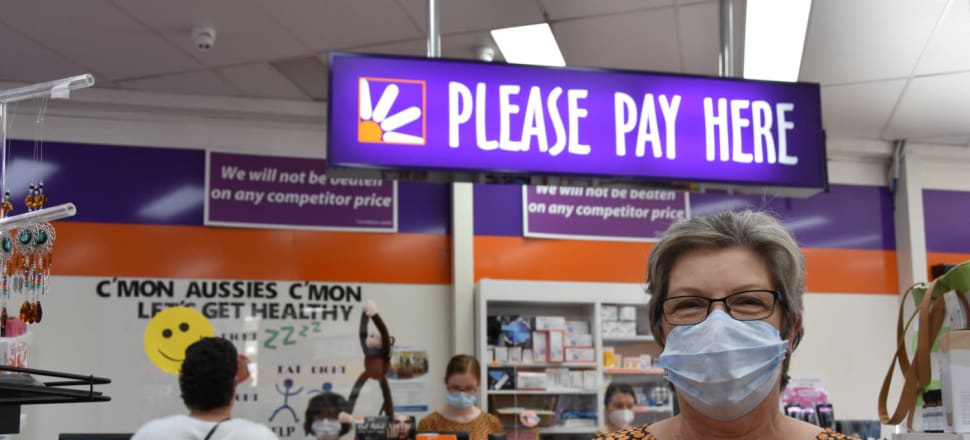 5370537724001
Masks are now mandatory for all Victorians to prevent the spread of COVID-19.
Victorian Premier Daniel Andrews announced on July 30 that regional Victorians would be required to wear a mask or a face covering whenever they left their home as of Monday morning, August 3.
"I understand this will be a big step for some. But by covering your face, you're protecting your community, and protecting those extra freedoms your community enjoys," he said.
"By covering your face, you're keeping local businesses open, and keeping local people in work.
"There are, unfortunately, other changes we need to make.
"To date, new cases in regional communities have largely been contained to workplaces. Increasingly though, in some locations, we're seeing a different kind of spread."
Victoria's Department of Health and Human Services confirmed the rules applied to everyone in Victoria including border zone residents entering the state.
Victorians travelling to NSW on a permit must follow that state's restrictions and rules.

There is a $200 penalty for those who do not comply, with exemptions for those with a medical reason, children under 12, during strenuous exercise or if you are unable to do your job while wearing a face covering.
Retail manager Di Reuss said Cobram Discount Drug Store sold out of disposable masks within an hour of the announcement.
"I could just about tell you the time that it was announced because they came in in droves," she said.
"There are a lot of masks available as long as everyone just calms down and buys enough to keep them going for a little while and then just keeps getting them in dribs and drabs."

Despite a further 3000 masks flying off the shelves on Friday, Ms Reuss said the pharmacy would be able to keep up with demand.
She said it took a couple of days to get used to wearing a mask and urged people not to panic.
"When we first put one on it was overwhelming, but after a couple of days you forget it's even there," she said.
Cobram Amcal Pharmacy pharmacist Paul Ukich said the store had not experienced panic buying.
"At the moment we can get stock, we have got stock in store and can resupply," he said.
"We have ordered some reusable masks which will be available in mid-August – that is what we have been told. We have a few different sorts of disposable ones at the moment."
Mr Ukich said it was important all Victorians followed the health guidelines.
"It protects the community; hopefully we can get through this phase in a timely manner," he said.
"You should also change it if it gets wet or moist, or if you touch it."
Across the Victoria-NSW border, NSW Premier Gladys Berejiklian has recommended residents wear masks in certain circumstances.
On Sunday, Ms Berejiklian said officials suggested NSW residents wear face coverings when social distancing could not be guaranteed (for example when people were doing their grocery shopping), while attending a place of worship and if they were living in an area where there was high community transmission.
It has also be suggested those working in customer-facing roles including hospitality or retail cover their face.
Ms Berejiklian said those in COVID-19 high-risk groups or with underlying illnesses or health conditions should consider wearing a mask at all times.
More local news
Cobram woman sewing masks like mad
Face coverings mandatory in regional Victoria from Monday