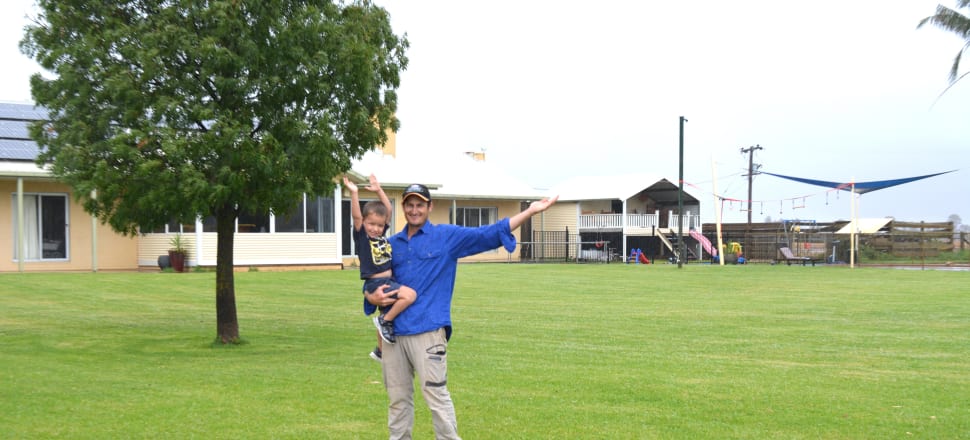 5370537724001
Strong fixed price offers for a limited number of Riverina ricegrowers will provide a great kickstart for the industry, but many say an important element of the equation is still missing.
They say only reasonable access to water, and affordable water, will make the SunRice offer the success it is intended to be.
Subsequent years of zero general security allocations in the Murray region and only 13 per cent total in the Murrumbidgee Valley has meant less than 100,000 tonne was milled by SunRice in 2019 and 2020 combined.
Yield in the Riverina would historically be closer to one million tonnes a year, in a 'normal' year.
In an effort to save the rice industry and meet market demand for Australian grown rice, SunRice Group announced fixed price contracts on Friday.
The offer is for the following varieties and prices:
● Reiziq – $475 per metric tonne
● Doongara – $525/mt
● Koshi – $625/mt
Coleambally Ricegrowers Association of Australia branch president Denise Kelly said the early offer, even if it is a competitive offer, will help farmers with their planning.
''It's a good start to see fixed prices released so people can start forward planning,'' said Mrs Kelly, who farms at Coleambally.
''But it all comes down to water prices and water allocation. We (in the Murrumbidgee Valley) currently have about 14 per cent but with some left to finish summer crops, we will need more allocation to plant rice.
''We'd like to see the fixed contracts from SunRice come out a month or two earlier than now to help with more planning.
''It will be important for the rice industry for our area to have some rice go in, so I hope this does prompt more people to put some in.
''We are hoping still for a substantially wet finish to autumn to help us plan for rice crops.''
In the neighbouring Murray Valley, a three per cent general security allocation was delivered at the end of the last irrigation season, and there was a two per cent general security allocation early this season.
Additional water has also been made available for Murray Valley growers through a range of Murray Irrigation Limited initiatives (see page 10).
Finley mixed farmers Angela and Murray Urquhart said ''more water is the answer'' if they are going to get rice in this year.
''People are happy with the prices from SunRice however the water price ($265/ML) is not conducive to growing rice,'' Mrs Urquhart said.
''I believe people will grow rice this season but how much will be determined by water.
''We have left our options open this year and will be able to have rice go in if we cut early to make room.
''At the prices now we could put in 30 hectares of rice, which would still be worth it.''
SunRice CEO Rob Gordon agreed that more water is needed to provide additional security to the rice industry over the next 12 months and beyond.
He said SunRice is optimistic that seasonal conditions, water availability and water prices will continue to improve ''so our growers can plant a large Riverina rice crop in 2021''.
''As a consequence of the record prices we offered growers in August 2019, we secured enough seed in the recent 2020 harvest to enable the planting of an 800,000 paddy tonne crop, should conditions improve significantly before the planting window opens in October,'' Mr Gordon said.
''Unfortunately the 2019 and 2020 Riverina rice crops were our third and second-smallest on record, respectively — we are hopeful of the improved weather outlook playing out, and a much larger rice crop being planted in the Riverina.
''We have strong demand in Australia and many of the approximately 50 markets we sell branded products to worldwide for Riverina-grown Australian rice, we just need improved water availability and lower water prices to allow our growers to increase production.
''With continuing low allocations and high water prices, the group has determined to make this offer to growers to ensure we encourage plantings and secure sufficient volume of key varieties to underpin our Riverina milling program and assist in meeting premium demand in key markets.
''It will not be until we get closer to the October 2020 planting window that we will be able to more accurately predict the size of the 2021 crop and what the operational requirements will need to be in our Riverina manufacturing facilities to process that crop after it is harvested.''
The offer opened at 9am on Saturday for those who grew in a critical year (2019 and/or 2020), and will open for other growers at 9am Friday.
For more information or to take up the offer, growers can contact SunRice's Grower Services team on 1800654557.