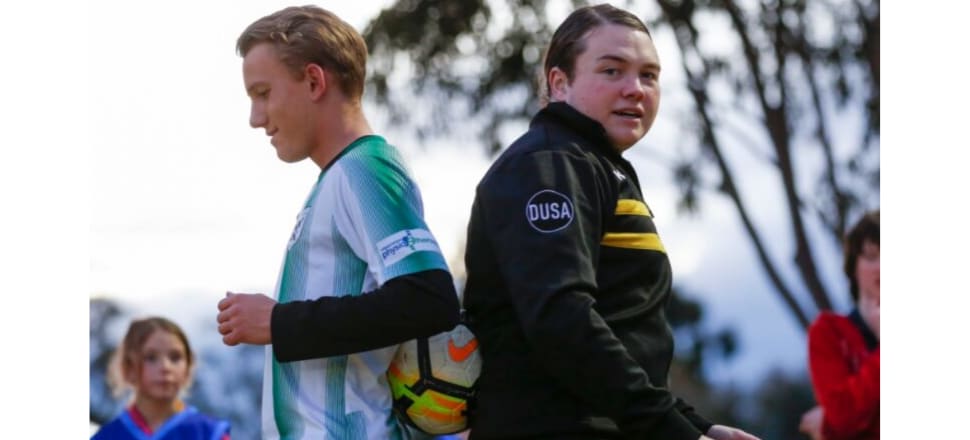 5370537724001
THE season of sport continued for the Echuca Moama Rockets on Tuesday night, as members of the club swapped the Sherrin for the round ball.
Participants took part in a soccer training session with players of the Moama Echuca Border Raiders, providing many with their first exposure to the world game.
Rockets coach Mark McGann said it was an exciting opportunity.
"We're really grateful to the Border Raiders for the invitation to come out and have a try at soccer," he said.
"We have both members of the junior and the senior club out here having a bit of a muck around and trying out another sport which is a lot of fun and a really good experience."
The session, according to McGann, provides something special for everyone involved.
"Everybody gets something out of a night like this," he said.
"Each Rockets has a buddy for the session, and you can see these huge smiles on the buddies faces as they take part in the exercises, they're all having a ball."
As for the change in code, McGann sees some advantages.
"It's different for them, but at the same time I think there are some real positives for them," he said.
"A few of our players are finding the round ball a bit easier, so they are really happy to be taking part. I think everyone is loving it."