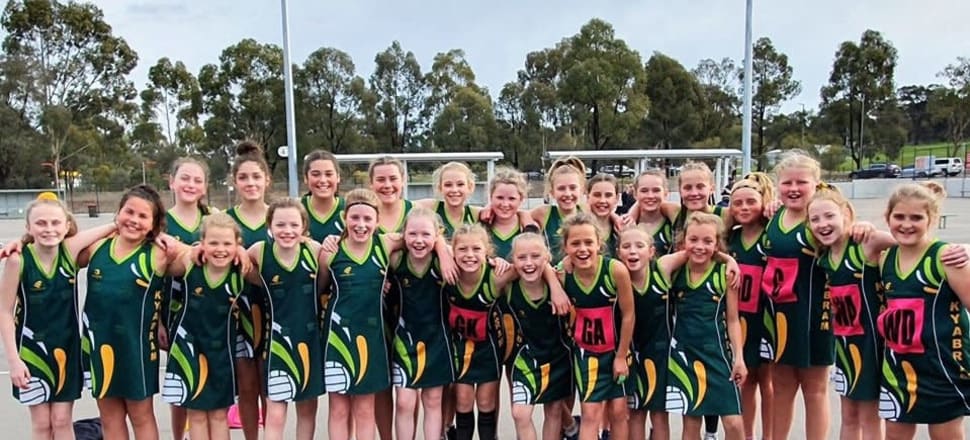 5370537724001
THE Kyabram Netball Association (KNA) was unstoppable on Sunday, winning the grand final in every section at the Golden City tournament in Bendigo.
The 13-and-under side and two 11-and-under KNA representative teams concluded their tournament season with a great display of team work, sportsmanship and skills.
The players, their families and supporters were quick to acknowledge the hard work and dedication of the team coaches Dakoda Emery, Fleur Nurse and Simone Guinan, as well as Kellie Pell and Kayte Buntine, who assisted on the day.
Association president Lee Pethybridge said it was a sensational end to the season.
''We have been really well supported by all our families, coaches and everyone involved in the KNA this year and we are so appreciative of that.
''We are proud of all our girls in any form of netball and excited to see such a great finish.''
The final scores were:
13 and Under Section - Kyabram Gold 7 defeated St Monica's Blue 6
11 and Under Section A & B - Kyabram Gold 9 defeated North Bendigo 3
11 and Under Section C & D - Kyabram Green 7 defeated St Joseph's White 3.