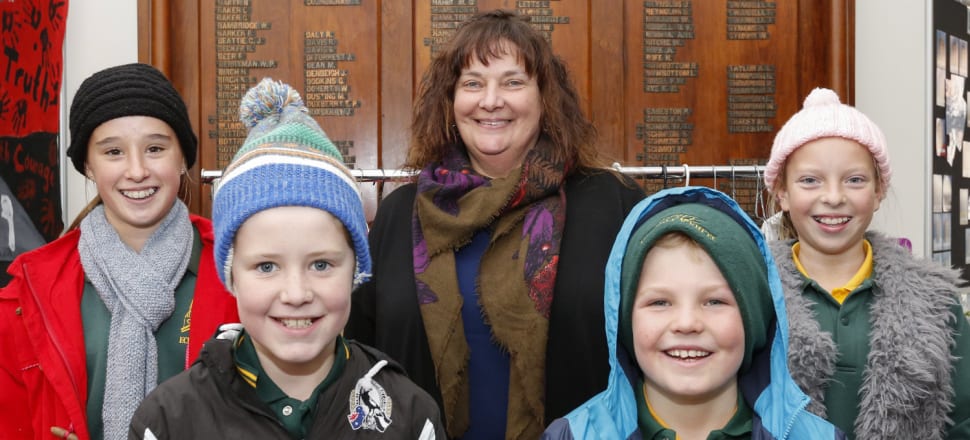 5370537724001
THE SIXTH Winter Coat and Blanket Drive opens this Thursday for anyone who requires some warmth to keep them and their family toasty over the colder months.
Co-ordinator Julie Langdon Sands has been inundated with community donations of warm coats, bedding, scarves, beanies, blankets and socks.
''It's been mind boggling the amount of the donations we've received from the community,'' she said.
''Anyone with a genuine need for winter warmth is invited to come down and grab what they need.
''If you know of someone in your street or at your school or community group who might need some warmth, let them know about the coat drive.''
St Mary's Parish Hall will open its doors this Thursday, June 6 from 10am-2pm for people to come in and grab some winter necessities.
The usual coffee station will be up and running and this year there is a soup kitchen cooking up a warm and hearty meal for those in need.
''Once again it's been a very positive outcome from the community,'' Julie said.
''I'm excited for it to begin as we're running out of room to hold everything.''
Echuca Specialist School students will help with the collection of all the winter warmers and with the set up of the hall throughout the week.
Julie would like to express her sincere thanks to all drop-off locations: the Riverine Herald, Echuca Neighbourhood House, Echuca 208 Primary School, Echuca Regional Library, Echuca-Moama Family Medical Practice (both locations) and St Mary's Parish Hall, many of whom have been helping the cause for several years.
The Winter Coat and Blanket Drive will be open at St Mary's Parish Hall every Thursday from 10am-2pm throughout June.