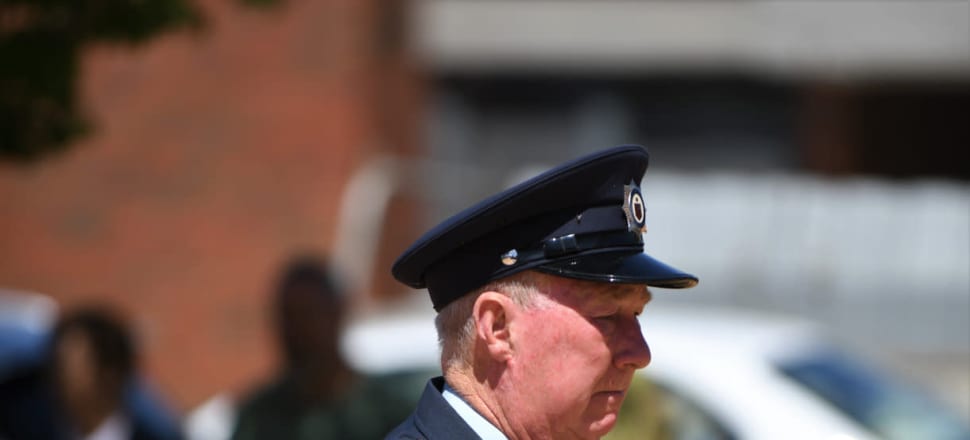 5370537724001
ON MONDAY, at the eleventh hour of the eleventh day of the eleventh month, Echuca stood still and silent.
Heads bowed as the community remembered the many – too many – men and women who fought and died in World War I and all the wars and conflicts since then.
Up to, and including, our personnel serving in the Middle East today.
Crowds gathered at Echuca War Memorial on Monday to take part in the local Remembrance Day ceremony.
Master of ceremonies Peter Martin welcomed Padre Ron Wood for the Lord's Prayer before Echuca RSL president John Hollowood stepped forward to share the meaning of the day.
"It was specifically dedicated by King George V on November 7, 1919 as a day of remembrance for members of the armed forces who were killed during World War I," he said.
"The red remembrance poppy has become a familiar emblem for Remembrance Day, especially through the poem 'In Flanders Fields'.
"These poppies bloomed across some of the worst battlefields of Flanders and their brilliant red colour was an appropriate symbol for the blood spilled in the war."
Mr Hollowood also urged locals to support the Poppy Appeal.
"(The appeal) holds a special place in the hearts of Australians and as we wear our poppy this year, we thank all the men and women who have fought for Australia and for the freedom we enjoy today," he said.
"It's important to remember the needs of our younger veterans are critical today. Wearing the poppies is also how we can support them in thanking them for their service.
"Through your support of the Poppy Appeal and by wearing a poppy this November, not only are you acknowledging the service and sacrifice of the men and women of the Australian Defence Force you are also raising much-needed funds to assist past and present servicemen and women and their dependents in times of need."
After Mr Hollowood recited The Ode, the Echuca Federal Band's cornet player Jessica Smith played the Last Post.
It was her 20th year playing the iconic bugle call – the first time she was in year 9, playing at the Moama Soundshell.
Wreaths were laid after a flag raising by Bob Wark, with students from St Joseph's College, 208 Primary School, Echuca College and River City College among those taking part.