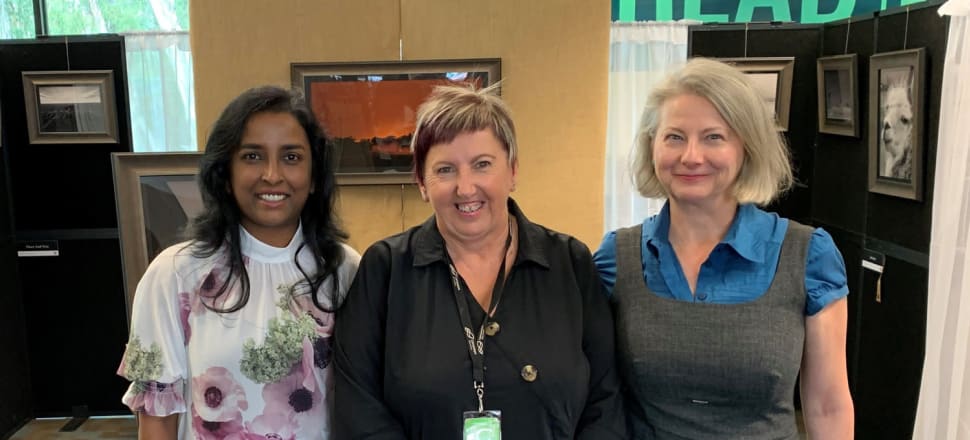 5370537724001
MORE than 50 people came together at the Echuca Library to recognise International Women's Day earlier this month.
Attendees listened to guest speakers fine artist Jenani Therone and author Toni Jordan and had a chance to see Jenani's Land is Family exhibition, which was on display.
There was also the chance to quiz the two guest speakers, a book signing and afternoon tea.