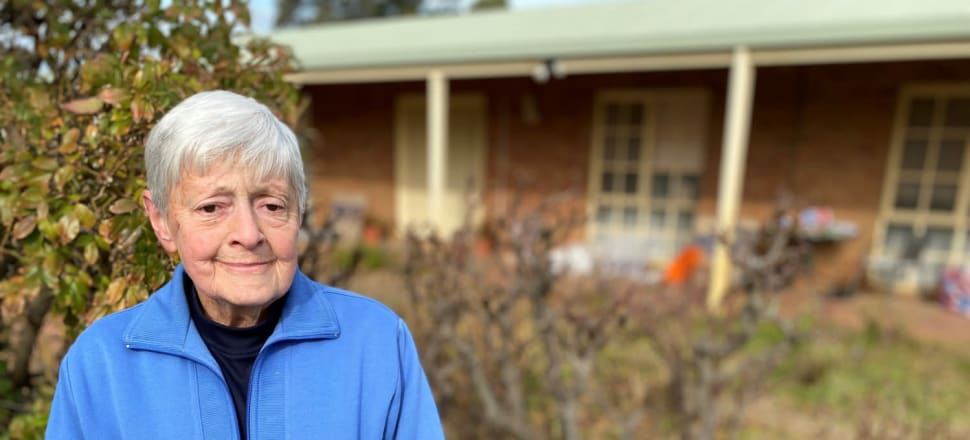 5370537724001
IT ALREADY seems like the longest journey of her life but although Jan Main hasn't actually gone anywhere she now knows she is definitely on her way.
After news she would not be allowed to move to her new home in South Australia and then going through the stressful saga of applying for exemptions, Jan and nephew Andrew Lawrence will be leaving Echuca on Wednesday morning.
The Echuca resident had sold her Mt Terrick Rd home and had to move out before settlement last month.
She has been staying in an Echuca bed and breakfast while counting down to her travel approval.
"We got a phone call at 9pm one night last week and I was so relieved – and excited," Jan said.
"As it turns out, I might have had trouble going any earlier because I had a bad fall while out walking my dog.
"I had to go to Echuca hospital for x-rays and treatment and am still having wounds dressed.
"The plan now is we will leave on Wednesday, drive as far as Nhill for an overnight stop, and then into SA and eventually Woodside, in the Adelaide Hills, where my new home is and close to some family members."
Member for Murray Plains Peter Walsh, who got SA premier Stephen Marshall to investigate the travel ban, said he was delighted the final paperwork had come through for Jan.
He said it seemed "incredibly harsh" that an 83-year-old woman who had paid for a home in SA would be denied entry.
Mr Walsh said while he understood the South Australian position, not wanting to get caught up in Melbourne's soaring COVID-19 infection rate, Jan was suffering from guilt by association.
"My electorate, as well as Campaspe Shire, have had hardly any cases so chances Jan, who lived on an isolated property out of town, would be a risk were so infinitesimal but a protocol is there for a reason," he said.
"I am just glad some common sense prevailed and Mr Marshall and his Health Minister Stephen Wade listened to the information sent from my office, and from Jan.
"They have had to wait until the last minute for the all clear and really, until we got that final exemption from Mr Wade's office, it still could have all gone wrong."
Jan and Mr Walsh also thanked Ian and Kathi Maddison and their family for providing her with emergency accommodation in their B&B.
MORE BORDER NEWS
Moama pharmacists denied access due to 'farcical' border anomaly
Regional Victoria to move to stage three restrictions on Thursday