Dig in for wildlife habitat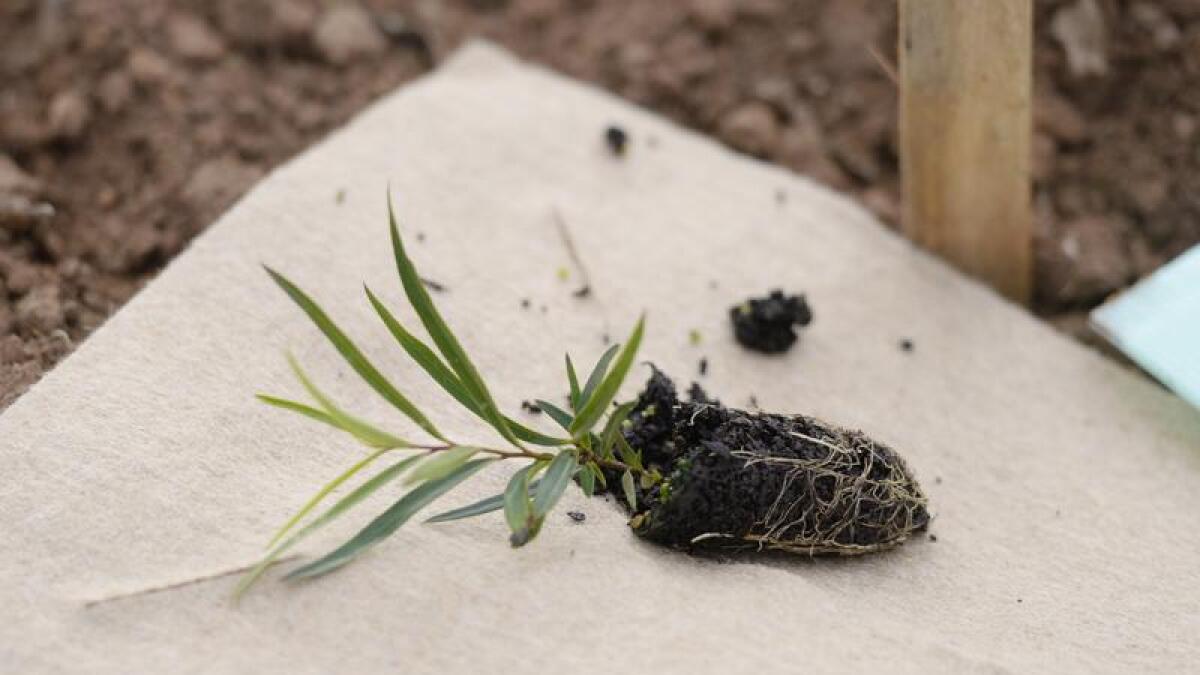 Dutch Thunder Wildlife Rescue is holding a community tree planting day at its shelter property in Koonoomoo on Sunday, July 31, between 11am and 2pm.
The event is open to everyone and will be followed by a barbecue and bushwalk with koala spotting.
Dutch Thunder operator and event organiser Kylee Donkers said anyone could come along and plant a range of trees, grasses and shrubs that would eventually benefit animals in and around the shelter.
"We soft release a lot of animals on the property, so that entails opening up their enclosures until they essentially move out and rewild themselves," she said, adding they were hoping to return the bare paddock area they were planting to a natural bushland state.
"(They'll) use all those trees as habitat, (it) gives a protected area before they move out into the (wider) parklands."
Ms Donkers said once the vegetation to be planted was mature, the shelter could also use it to put together boughs of plant material to feed animals, mimicking what they might find in the wild.
"We go out and collect all that stuff and bring it back to make it as natural as possible ... it's so they get used to finding things out in the wild," she said.
"In the future we're hoping if we need fresh boughs, we can go out into the paddock rather than driving off in the car and bringing it back."
Planet Ark's The Seedling Bank has given the group a grant to purchase 1000 native seedlings from nearby suppliers.
Moira Shire Council has also donated tree guards and stakes needed for the event, alongside Babcon Plant Hire and the Animal Rescue Collective who have both donated to hire a post hole digger to pre-dig before the trees are planted.
People interested in attending need to pre-register at https://treeday.planetark.org/site/10026347 and are encouraged to wear sturdy shoes and hats. Further information will be distributed via email to those registered before the event.
While equipment like shovels and gloves will be available to borrow, attendees are encouraged to bring their own gloves and other supplies if they have them.
Dutch Thunder will also hold tree planting events with schools and childcare centres between July 25 and 29 for National School Tree Planting Week, and is also looking for a service club or group to hold a barbecue on the community planting day.
For more information on registering a school or childcare for a tree planting session, or to talk about providing a barbecue as a service group, contact Kylee on dutchthunderwildlife@gmail.com or 0417 560 910.